Nothing says "save more!" than discounts off already low prices! 
Shopping at Thrift/Secondhand stores has been a great way for me to get more for my money. I must admit, I take Retail Therapy to another level.
Any day of the week, you can probably catch me at the local Goodwill trying to find the best deals and the dopest pieces! When I'm at my safe place (I mean…when I'm at my local Goodwill!), I always make sure to take advantage of any and all discounts.
Did You Know That…..
From a Sunday to the following Sunday, Goodwill discounts a particular color tag or barb by 50%? If you are a Goodwill rewards member,  you have opportunity to save 75% on an individual category within the color of the week sale items too!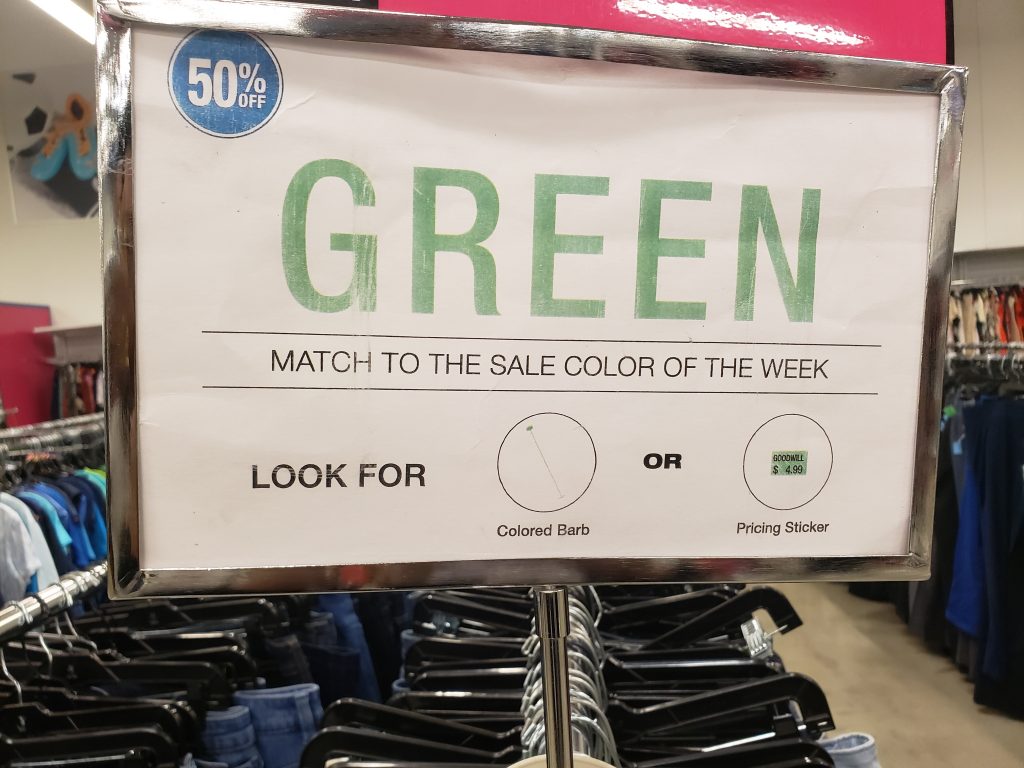 For example, during the time-frame above, if the color the week is "orange" and the category is Adult Suits, Blazers and Sports Coats, Reward Members can save 75% on those items! That means you can snag what-would-be-$100 finds for under $5!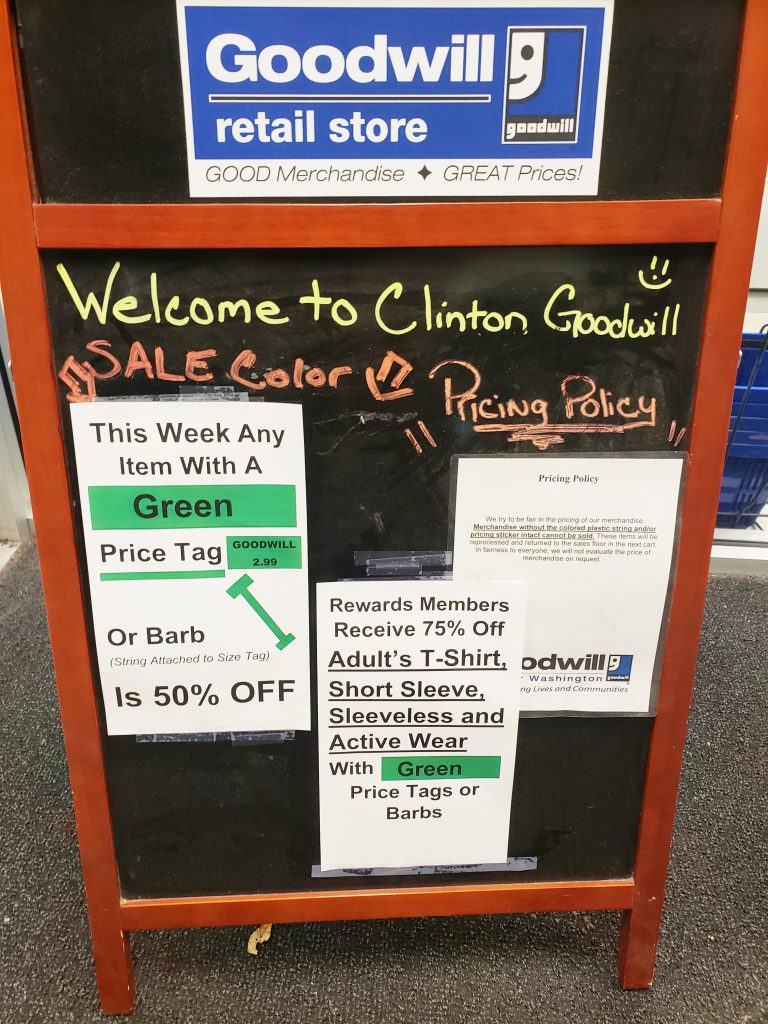 Since I am at the Goodwill at least 3 times a week, it only makes sense for me to be a Goodwill Rewards Club Member. Discount Tip: As a member, once I accumulate 10 points within the same month, I get 20% off of my 11th purchase of $25 or more.
I shop at the Goodwill so much that I  rarely keep up with the amount of points I rack up during the month, so I am always pleasantly surprised when I get that additional 20% off on top of all the other discounts that Goodwill offers. Does anyone else thrift as much as I do?!?!
So the next time you are visiting your local Goodwill,  make sure to check for promotions or ask an associate. Goodwill associates will be more than happy to help!
Now that Fall is here, I am on the hunt for autumn necessities, especially coats!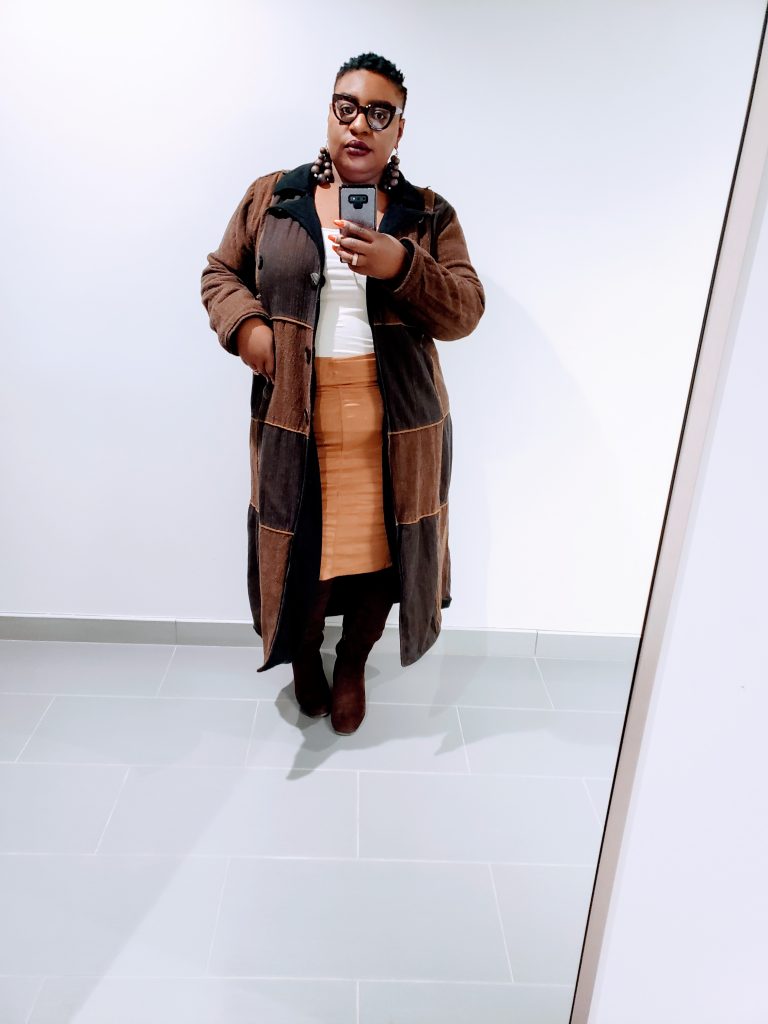 Long coats like Trench Coasts are one of yeses of items that are usually in the double digits at my local Goodwill (only for like $10 though!!).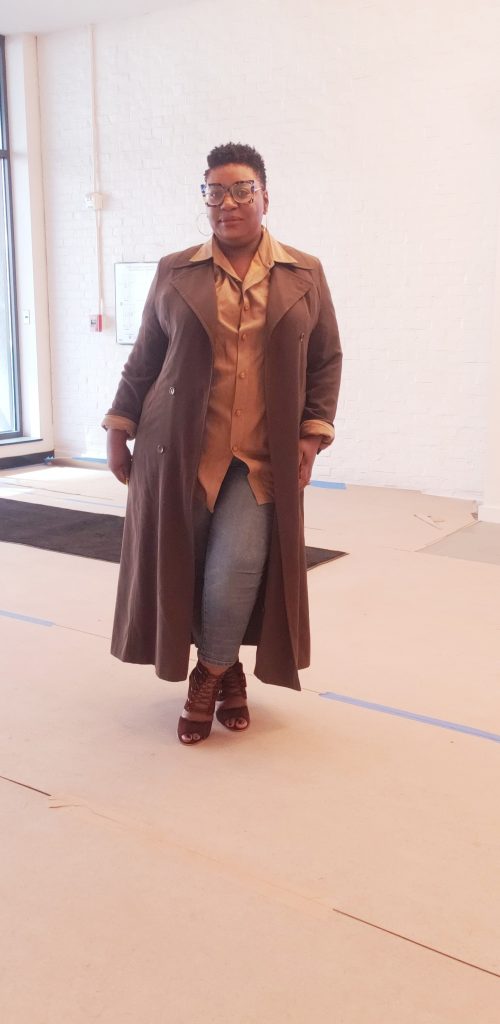 Therefore, when I am browsing that section, I make it a point to first look to see what coat is tagged with the Color of the Week. That way I am getting the most for my money….I always hope to get two for the price of one! Lately, I have been able to add to my overflowing collection of vintage coats by taking advantage of the discounts offered by my local Goodwill.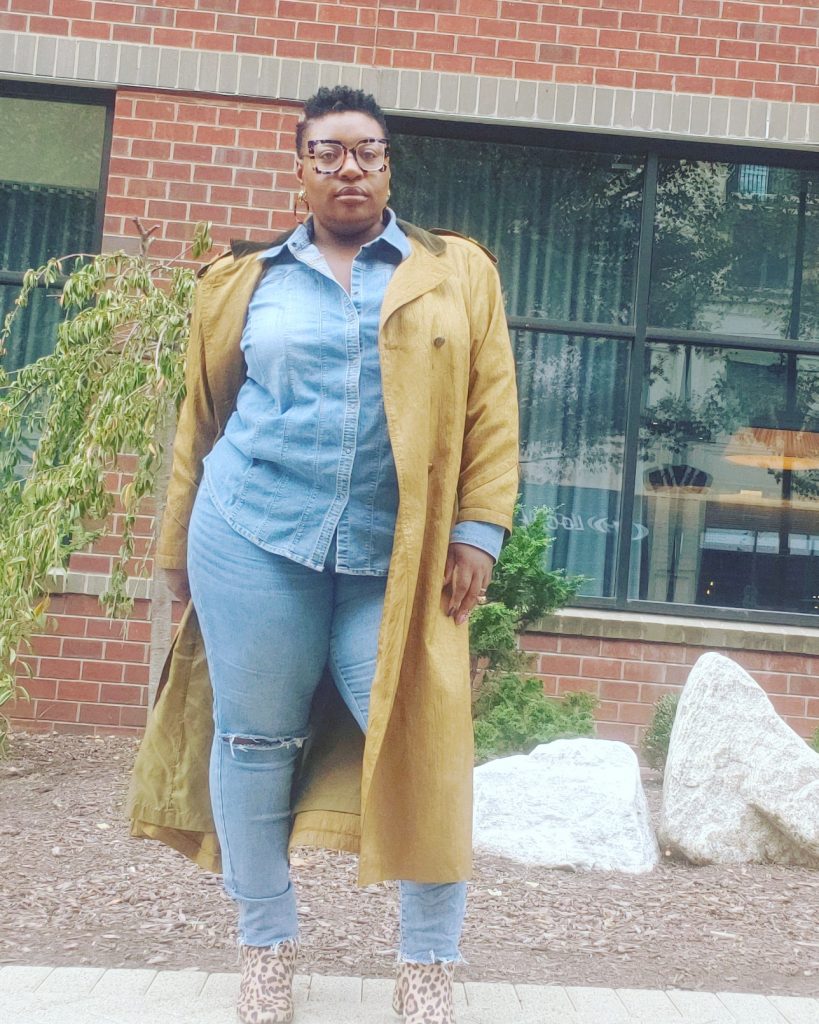 About our fabulous guest blogger: