Shopping small in DC has never been more fun! Creative makers through the DMV are coming together in new and interesting ways, connecting creatives with consumers.
This connectivity is what keeps the pulse of DC pumping. There is the added benefit of spending money in our local economy, and having a greater impact here at home.

Take a look at these organizations creating super-glue bonds in the creative space: 
The Anacostia Arts Center is a hub for creatives in SE DC: their programs include workshops and opportunities for creative development for people of all ages. The Anacostia Arts Center's Holiday Bazaar takes place on December 7 2019, get in touch with them if you're looking to join their market.
In 2019, Hen House DC has hosted two Tiny Show! exhibitions in the city, connecting consumers with smaller, modestly priced, local art. Their pop-up exhibition, workshop and events program is growing!

Bluebird Sky Yoga, owned by Jennie Light is a yoga studio offering a vast offering of yoga programs, events and social gatherings. Each quarter Light and Bluebird Sky Yoga bring three local artists together to exhibit work in multi-use spaces. The Art Show + Wine Tasting events at this yoga studio are not to be missed!

Femme Fatale DC is more than just a colorful pop-up retail experience, it is a program offering opportunity and affordable retail options to early-stage creative entrepreneurs in DC.
Shopping at a Femme Fatale DC Pop-Up is an investment in creative enterprise in the DC Metro area. FFDC is currently located at 401 Mass. Ave NW, open Wed-Sunday 11:00 AM – 7:00 PM.
Powered by Femme Fatale DC – Facebook // Instagram
Briget Heidmous // @RaisedTraverse

About Femme Fatale DC:
About Briget: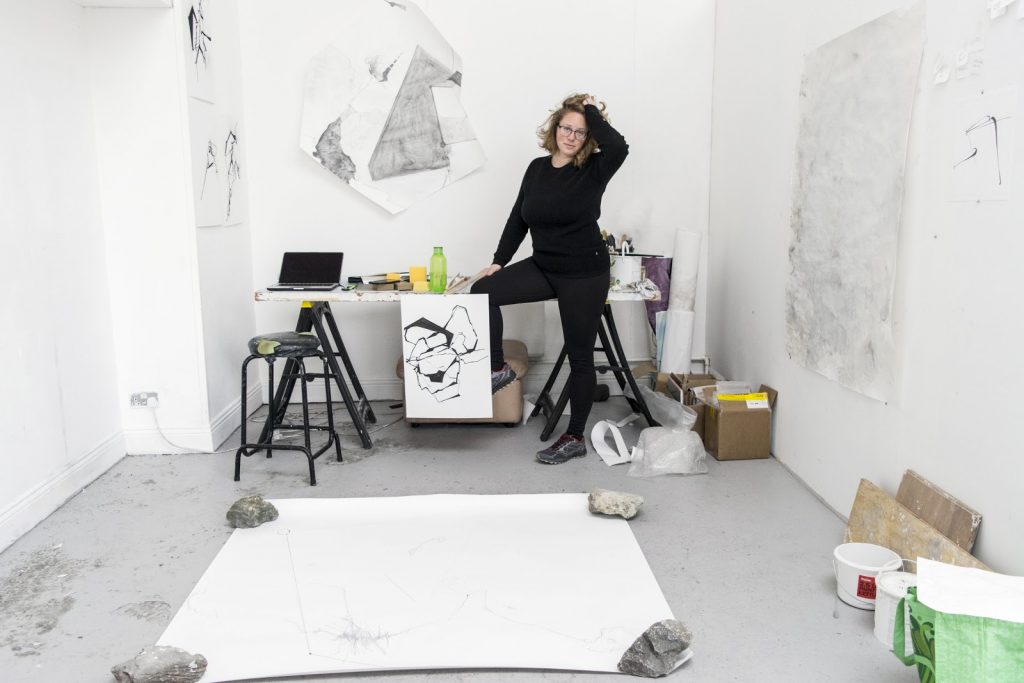 Briget Heidmous is an artist and entrepreneur. Her motto is, look basic, think radical. Her art practice manifests in hybrid forms involving performance, installation, drawing, painting and street art. You'll find her online at @raisedtraverse.