I'm not sure how it happened, but one day I looked into my daughter's closet and realized I had accumulated A LOT of headbands.  My husband says I have a baby headband addiction – ha! Unfortunately when it comes to accessories, the mantra "out of sight, out of mind" is certainly true for me.  I rarely put my daughter in headbands since they're piled in a back corner of her closet.  I decided that I needed to hit up Goodwill for a storage solution.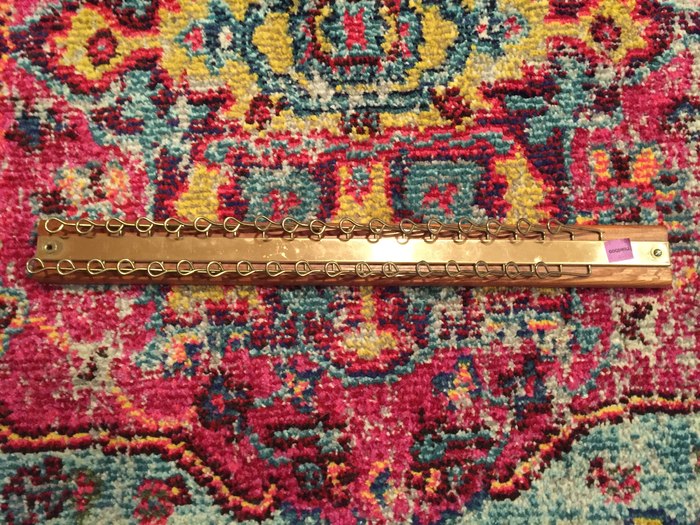 Walking around the store, I stumbled upon this tie rack and realized it could be a perfect headband rack.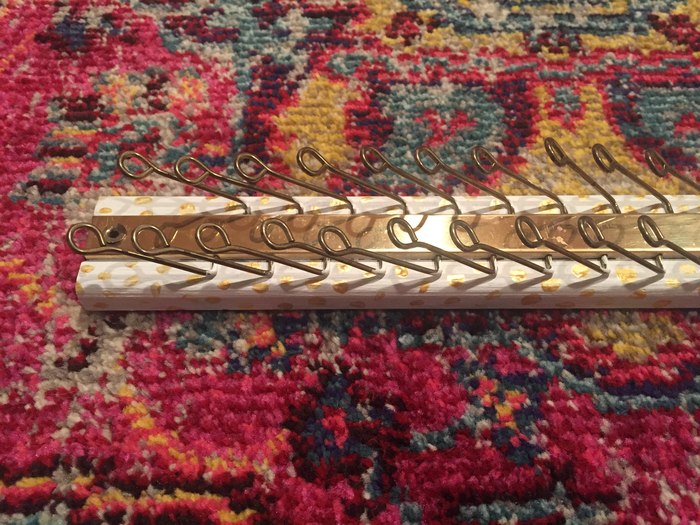 If you don't have a baby headband addiction, you could use a tie rack to display necklaces, belts, scarves, or the traditional choice- ties.  The only issue is that I wanted to hang this tie rack outside of her closet and the wooden finish didn't match the décor.  Just a few coats of white craft paint with gold paint dots finished up the look.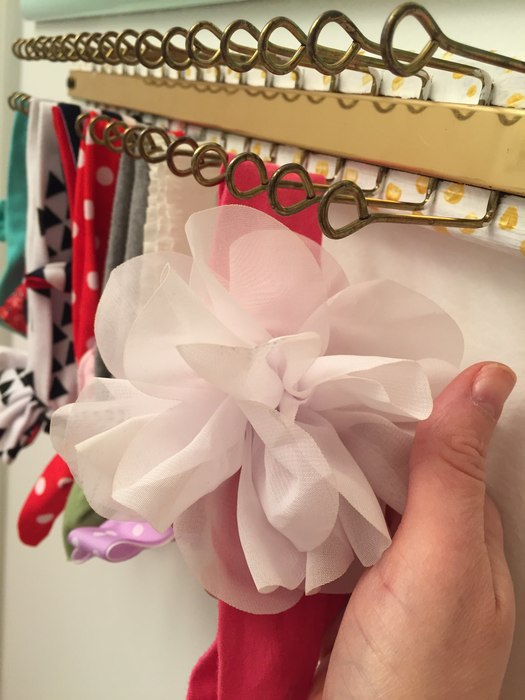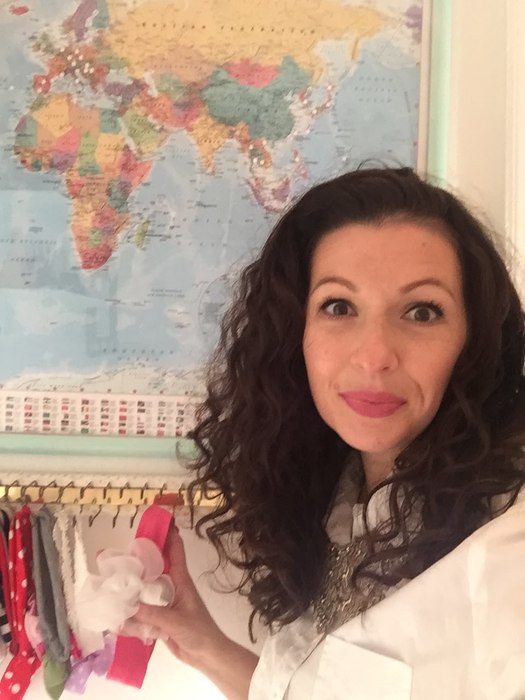 Now, I have a cute place to hang all of my baby headbands, and I've realized that I'm using them so much more frequently!
Have you done any fun upcycles lately?  How about inventive storage solutions?  I'm always in need of more organization!  Share away!
Ariel is an avid "thrifter" and budget decorator, as well as a teacher and expectant mom (any day now)!  After being a military spouse for 9 years (and moving 7 times in the first 7 years), her focus is on making a house (or in this case, her small city apartment) into a stylish home on a budget.  She also has a penchant for Chesterfield sofas, Campaign dressers, and bar carts of all types.