The '80s called and they want their bike back! But they can't have it because it's now mine! Mwahaha.
Years ago, I used to occasionally ride a bike around the DC area but as luck would have it, I used a cheap lock and the bike got stolen. I really enjoyed the feeling of breezing down the street with the wind blowing in my hair. I've never forgotten that feeling.
Now nearly a decade later, I finally found another bike that's absolutely perfect for me. A multi-colored 80's Miami Miss BMX bike that matches my wardrobe and fits my body perfectly.
I found this vintage beauty at the Bowie, MD Goodwill for under $30. It was in excellent condition, with a sturdy frame, a little bit of rust, and good tires. To ensure that it was safe to ride, I took it over to Griffin Cycle in Bethesda, MD for tune-ups, to tighten the frame and chain, as well as pump more air into my tires. After a few days of TLC and a little $22 investment, the bike was all set to take for a spin!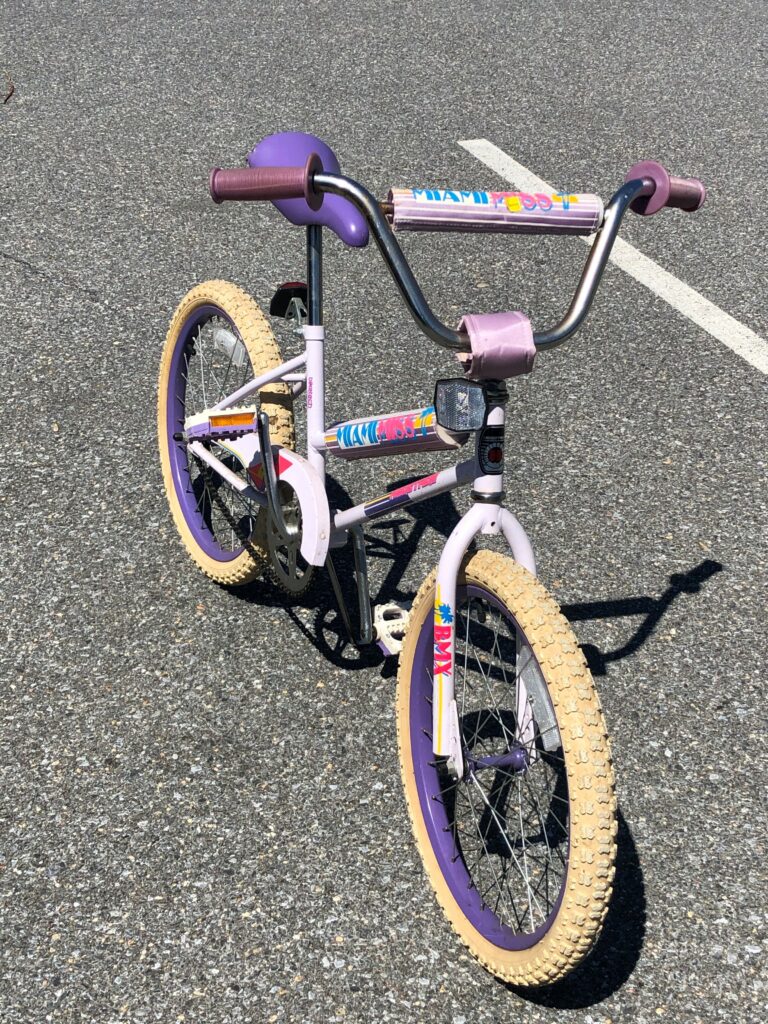 What I love most about this bike, which I hope to have for decades to come, is the color scheme, The pinks and purples are bright, cheerful, and playful – qualities that I value when it comes to my wardrobe. The vibrant tones will glow under the summer sun, making my ride and my outfits stand out from the crowd (in a desired and good way).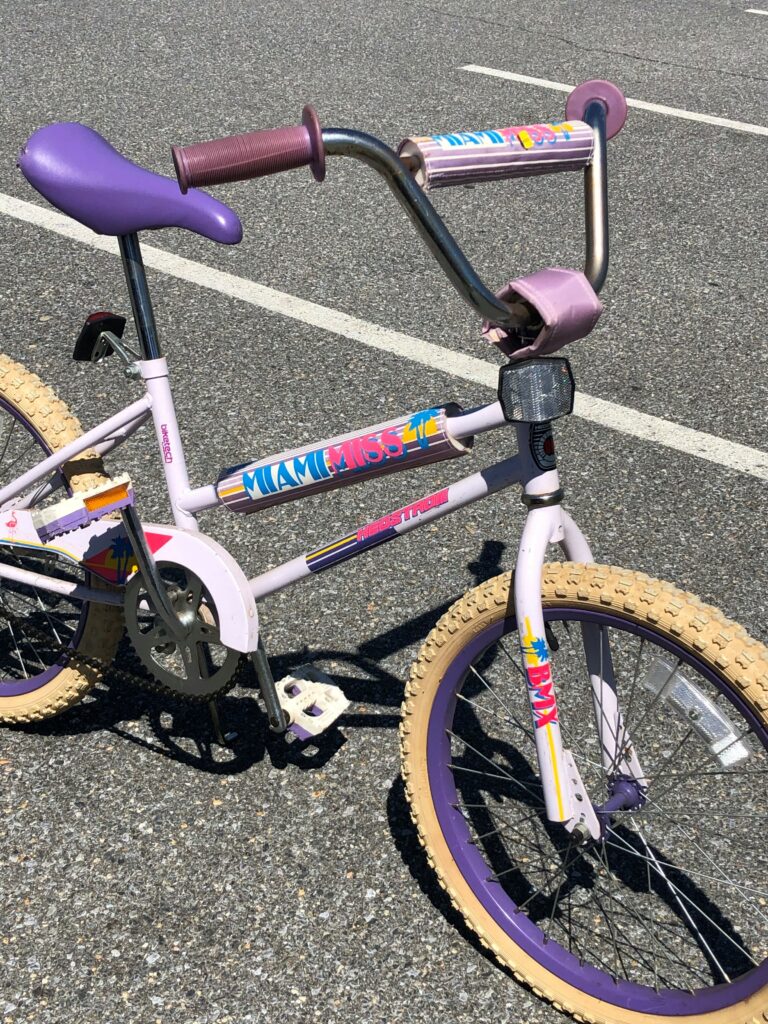 If you too are in search of a bike, like I was not long ago, I highly recommend visiting Goodwill before buying something new. You never know what you'll find, especially vintage pieces that are of great quality. Another cool thing about buying a thrifted bike is that the piece you purchase will have a deep history.
I absolutely love knowing that my new-to-me bike has experienced many adventures, dating back to the 1980s. I can now add to its unique story. First, I just have to stop riding on the sidewalk and get more comfortable with riding on trails!