If you're in need of some serious sparkle, today's #MyGoodwillFind has you covered! It's guaranteed to catch those rays of bright spring sunshine. This piece will up your casual style in a unique fashion on a budget. You know, dear readers, I always try to bring you best value for your buck. A popping piece like this looks expense with all the detailing but lucky for you, I snagged it for a fraction of it's retail value!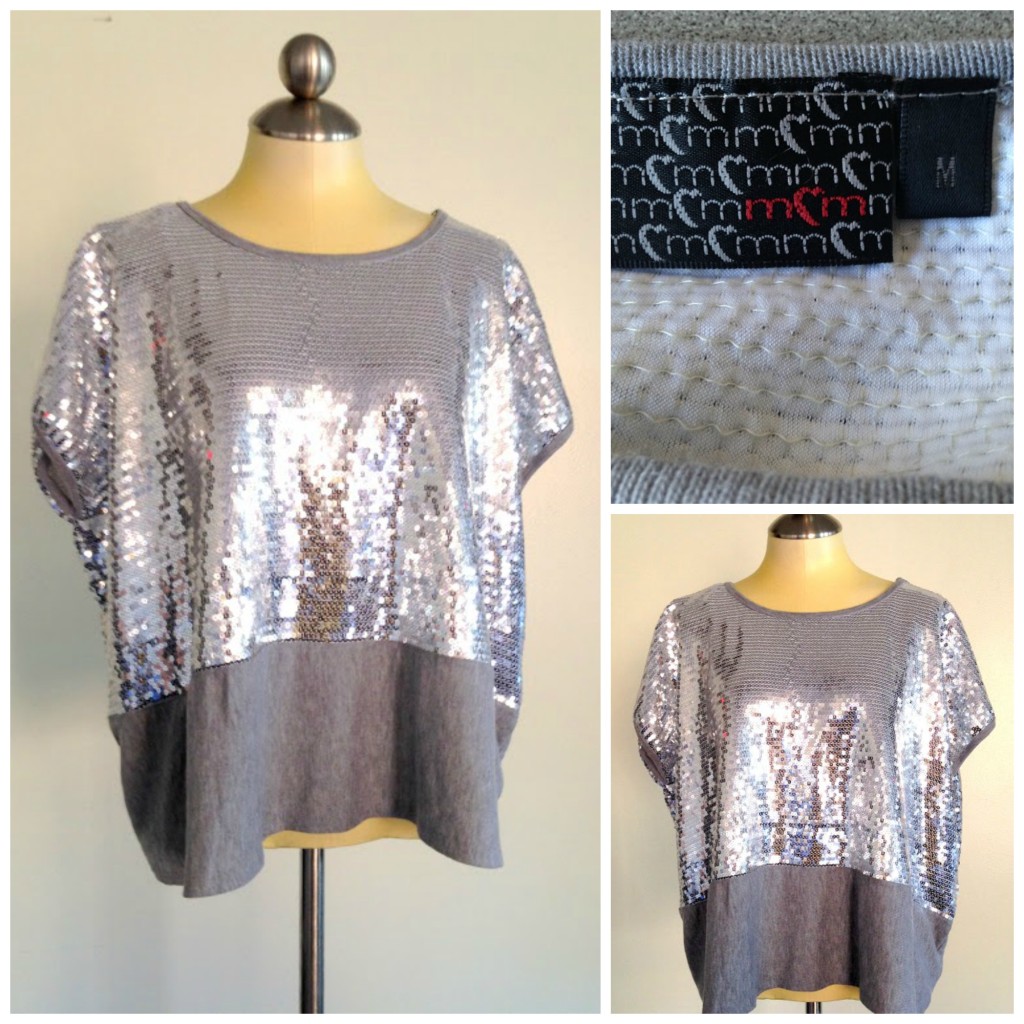 I am new to this brand, dear readers, but I can tell you on thing – they're definitely unique. The cut and style of this blouse says just that, doesn't it? It's a size medium but would fit a large, for sure. The sleeves are are an open slit style for the ultimate in comfort. Even though it is embellished with sequins, this top is a super soft fabric. Sometimes embellished pieces can be stiff and itchy but lucky for you, this one will fit just right. As you can see in the picture of the tag, the sequins are threaded and flat. The bottom few inches are a heathered gray fabric; that color gives this a dress sweatshirt feel!
As for style, there is actually a lot you can do with little effort with a piece that speaks as loudly as this. You know, I always recommend a statement this-or-that to jazz up a look. Well, it goes without saying that this piece is a statement in and of itself. I don't think you need much sparkly jewelry with this one! I think a bold solid colored scarf would be a nice accent. As for your bottoms, this top would pair well with a solid black legging or dark jean. If you're looking to keep it casual, grab a solid flat shoe and crossbody purse. If you're planning on dressing it up some, an espadrille wedge and bold color clutch will be perfect.
What would you do with a statement top like this, fashionista?