One of my favorite more recent #MyGoodwillFinds is something that is a little more out there and risky, but it's an item that you might find in a high fashion magazine. This multi-colored oversized shrug type item is a vintage Oscar de la Renta that I snagged at the Rockville Goodwill for just under $7.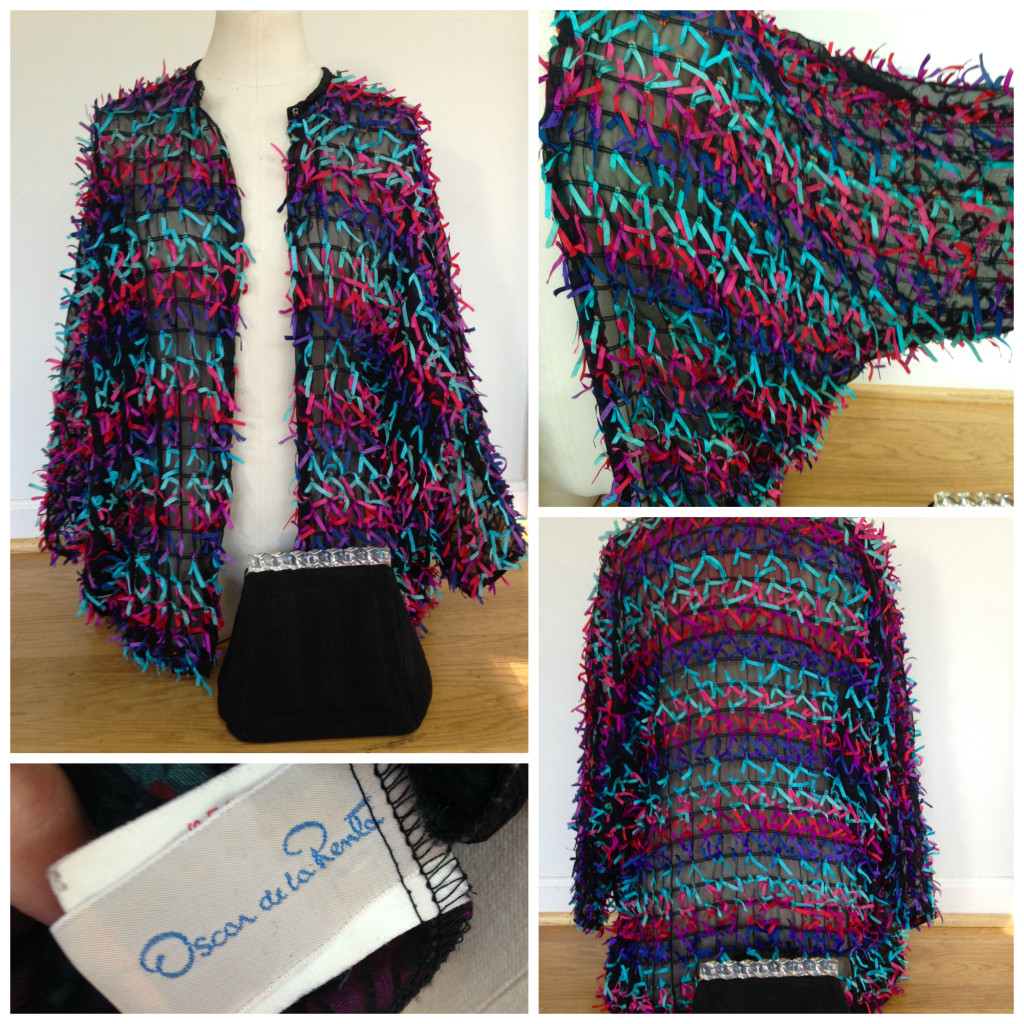 When I found this item, I decided to make a quick Friday night trip to Goodwill after work. I was browsing through the racks and I found this piece of art hidden in the jacket section. The little multi-colored ribbons instantly caught my eye and I fell in love. Want to know what the best part is? When I was trying it on in the dressing room, I came across the clothing label. My jaw dropped. It was a vintage Oscar de la Renta piece! Another gem to add to my collection!
So you might think, how the heck would you wear this type of item? Will it look good on me? Can I rock the frock? My answer is yes, you can! My sense of style takes cues from vintage and alternative fashion, but my pairings are versatile among all styles.
With this piece, I would wear all black items underneath and rock some black shoes. This will create a sleek look and allow the shrug to really become the star of your outfit. Possibly even a patterned black shirt would work too, if you want to add even more texture. I'm all about mixing different types of black fabrics, but with this type of flashy item, my rule of thumb is all about simplicity.
High waisted or regular shorts would work well with this outfit– whatever works best on your body type and is most comfortable. The key here is to let the length of this shrug interact with the lengths of the items you're wearing underneath in a playful way.
I'd wear black sandals to make it casual and heels for a night out — thus making this piece very flexible. I love gold jewelry (it works well with my skin tone), so I usually rock some of these necklaces and/or statement earrings to add some sparkle and to my ideal ensemble.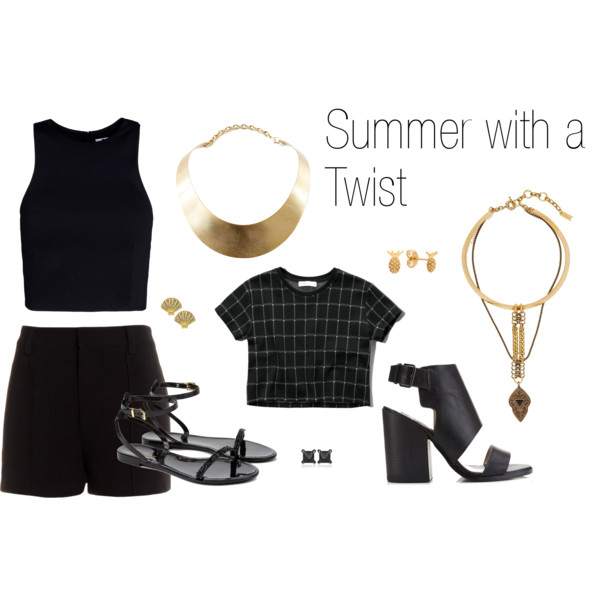 Most importantly of all, the best way to rock this type of item is with confidence. I know items like this can be out there, but if you wear it well, you have nothing to worry about!
 How would you wear this type of item? Would you add it to your wardrobe?
Carolyn is a petite fashionista and recent graduate from American University with a BA in Studio Art and a minor in Marketing. She enjoys making art, going to punk shows, thrift shopping, and walking the cement sidewalks of DC. Carolyn has a fashion blog where she posts her most recent thrift finds: petitepunkindc.wordpress.com