Hello! I'm back and ready to share another home project. In 2019, a young couple living in DC reached out to me to help them design their first apartment together. They needed a cool space that reflected their vibrant personalities, traveling dreams, and colors they loved. I called it their love nest! I will be sharing renter-friendly solutions in this post that can give your space instant personality and flair. Let's get into it!!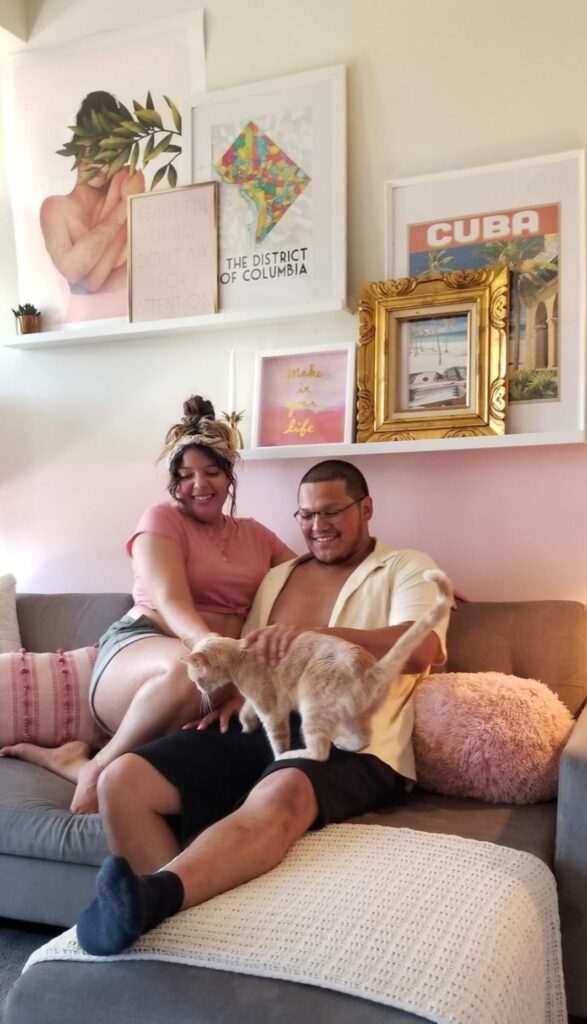 Do you remember this shopping cart from last month's blog post, where I found the perfect pair of pillows? Well this month, we will be diving into what I did with the other items in the same cart. Everything was purchased at the South Dakota DC Goodwill Location 2200 South Dakota Ave NE, Washington, DC 20018.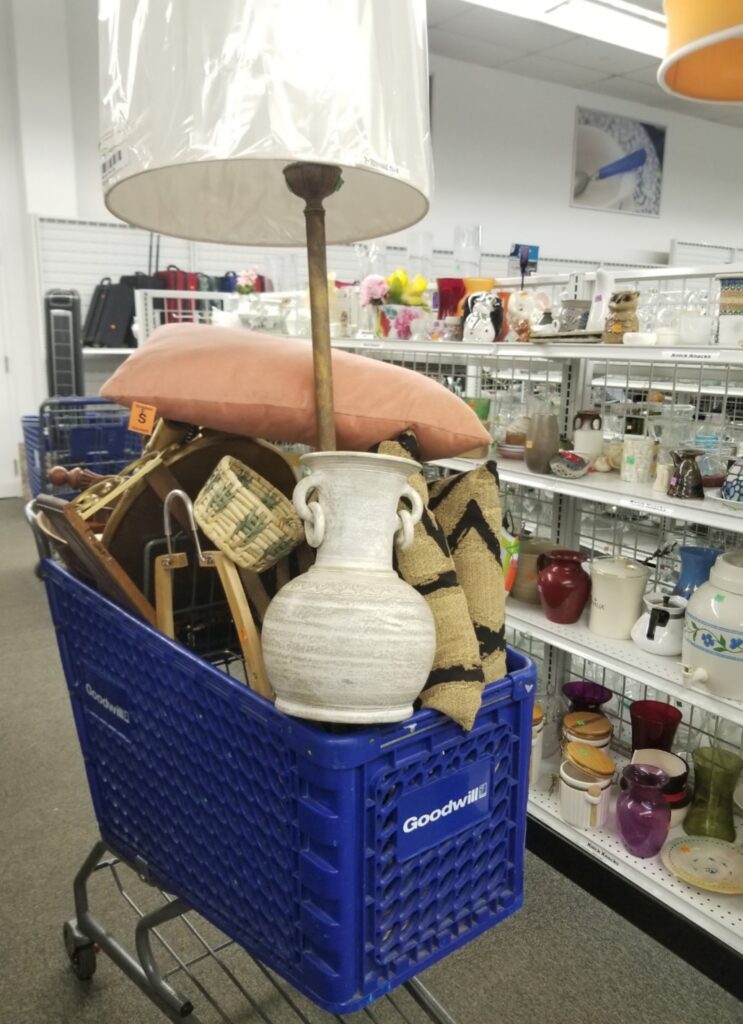 When I start a client design project, we always begin with inspiration pictures to visually see what the client likes. I then provide them with a 2D rendering of their actual space with paint color selections and ideas of what their room could look like. This is what I created for their living room below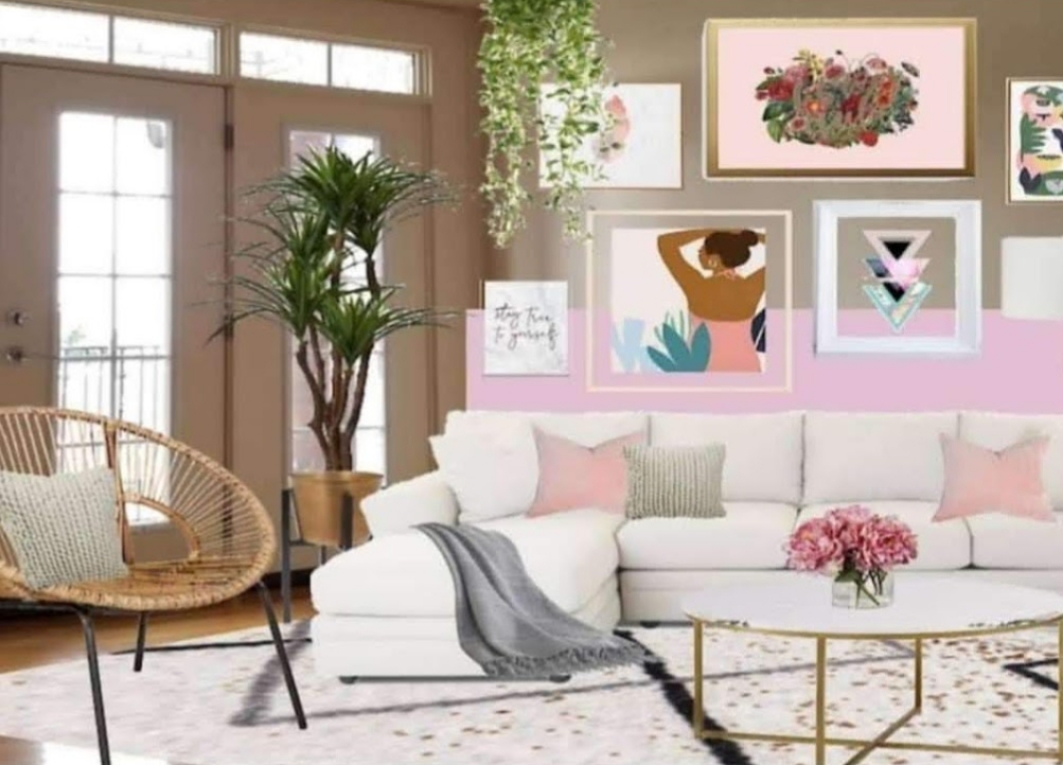 We started the design journey with trips to all my favorite goodwill stores. As seen below I found the base décor package from the South Dakota location.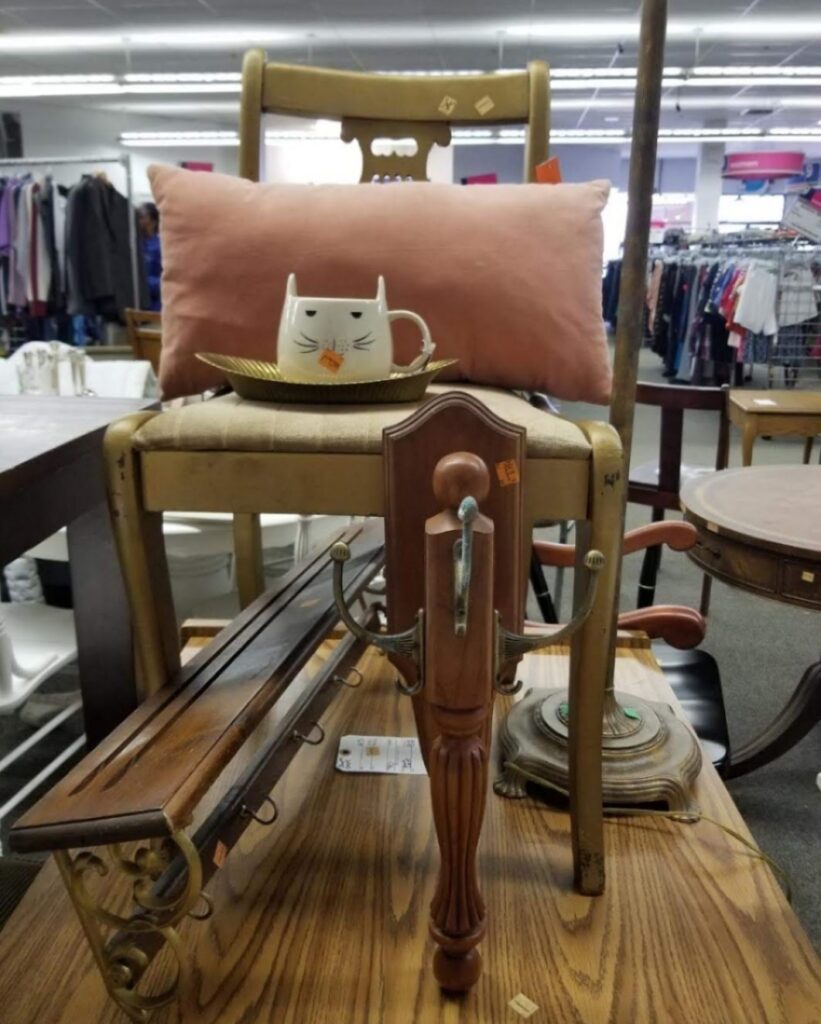 First thing was first in the new apartment, it was time to paint. The fastest way to change a space and give it an impact is always painting. We had a small budget for this project so we had to be resourceful. Instead of painting all the walls, we decided to paint half of the walls in the living and dining area to keep the paint cost down. I say it gave the room a chair rail and baseboard effect. We also painted all the doors to give them a pop of color. An easy way to give your renter space spruce that can easily be painted back when you move out.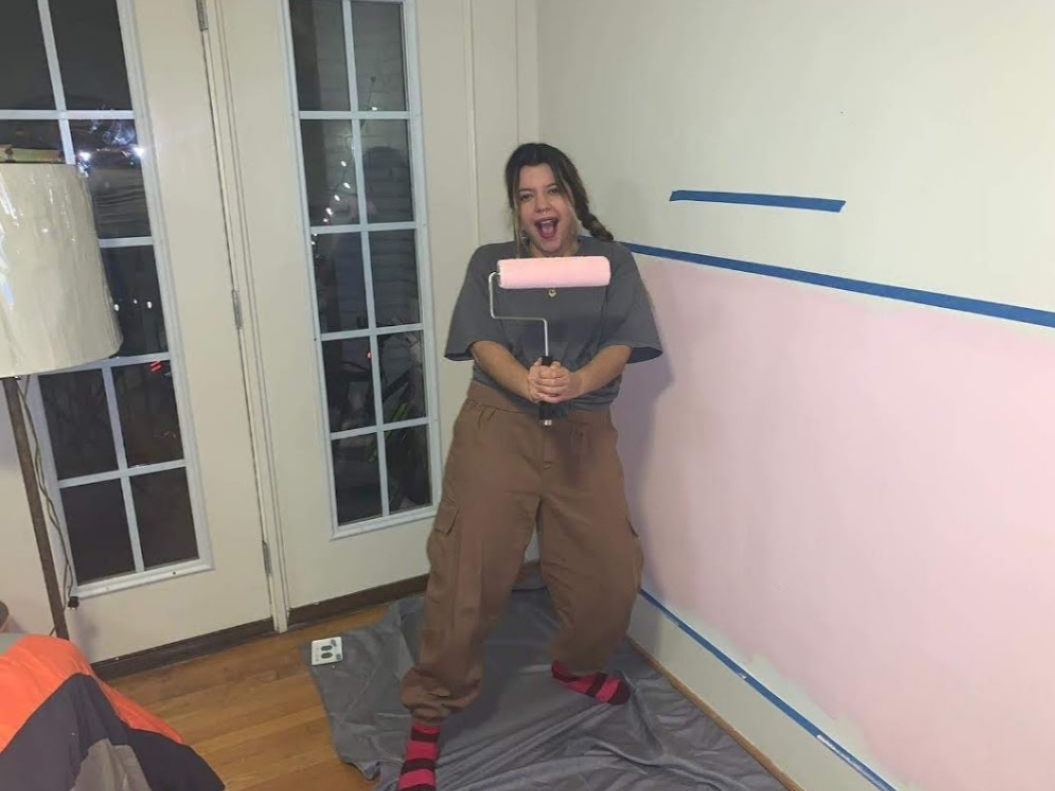 The first space we needed to address was the foyer. The "welcome home" space they see when they first walk in the door. We added a peel and stick wallpaper to one of the walls in the foyer. Another renter-friendly solution that won't damage the walls. Here we hung a beautifully framed picture of the Eiffel Tower in Paris France, one of my client's dream traveling locations. We found this piece at the Goodwill at 2936 Annandale Rd, Falls Church, VA 22042 for $4.99.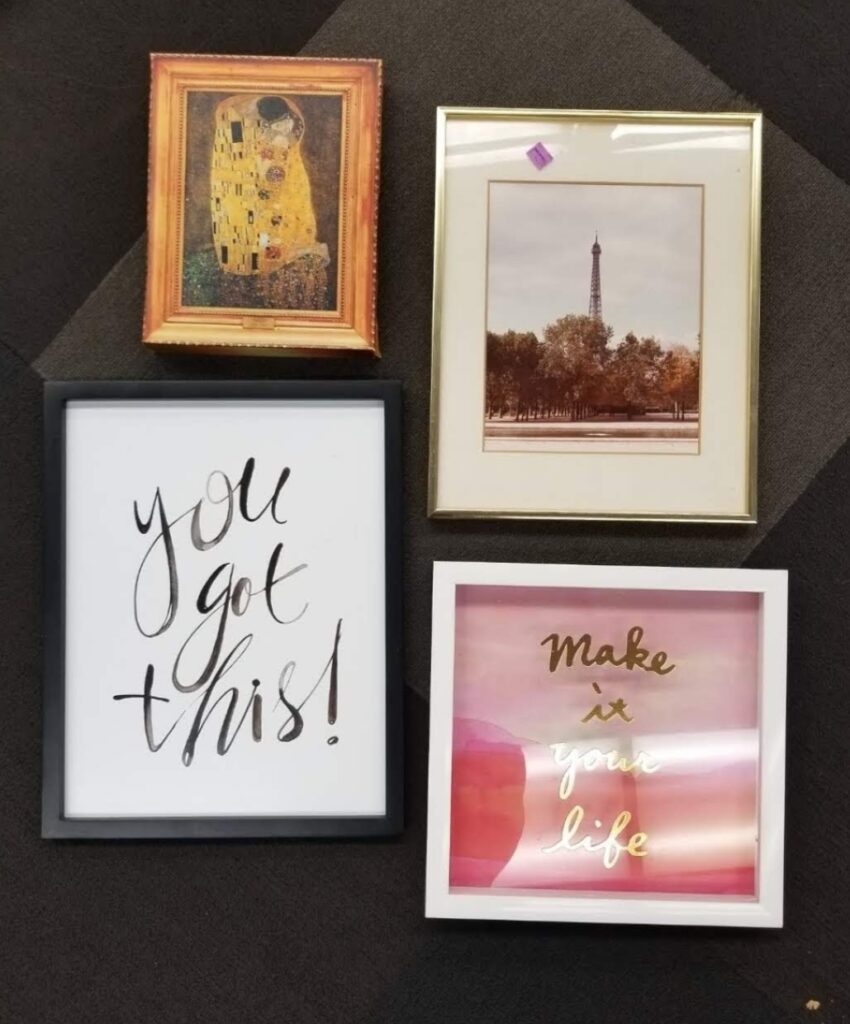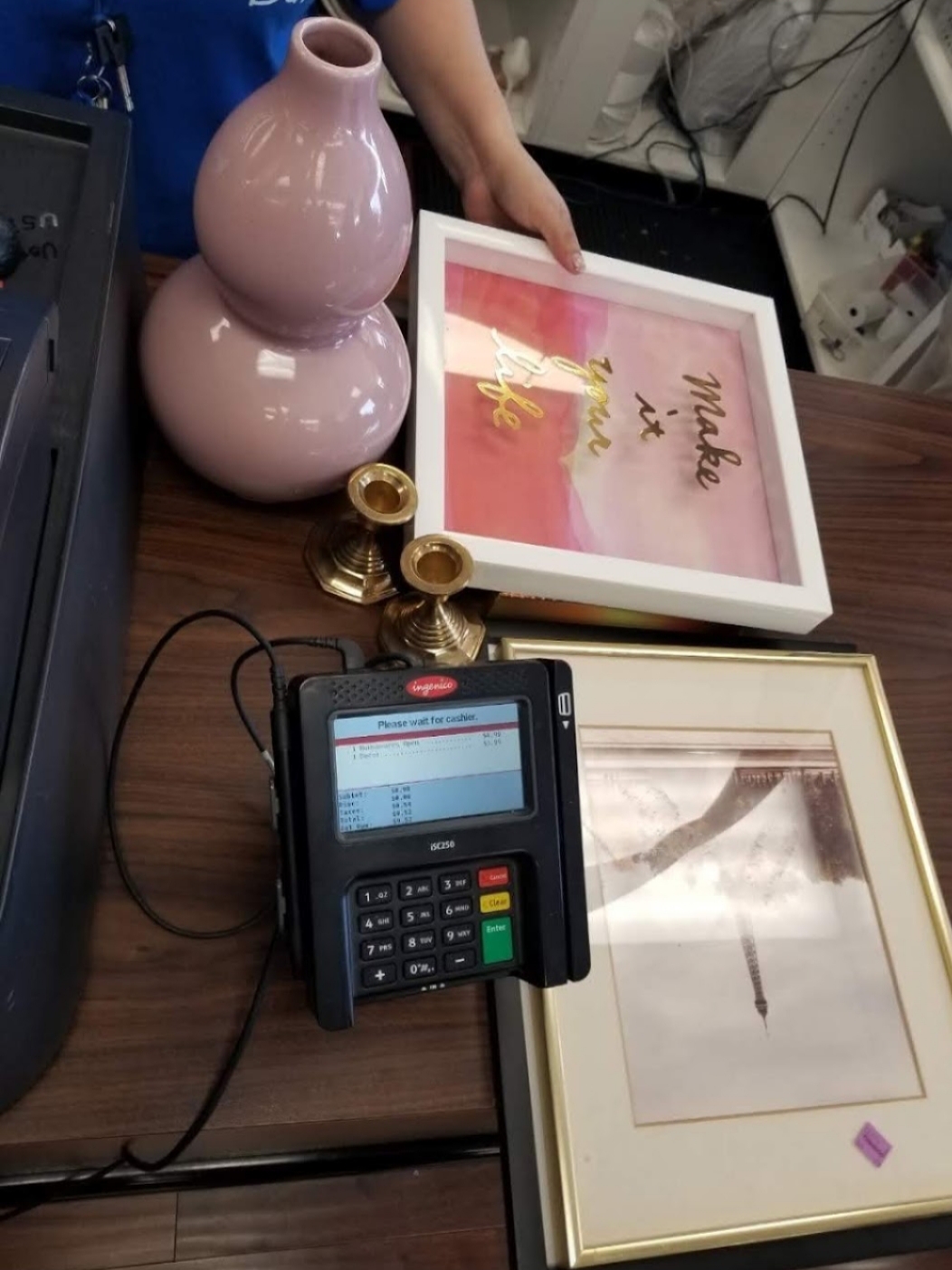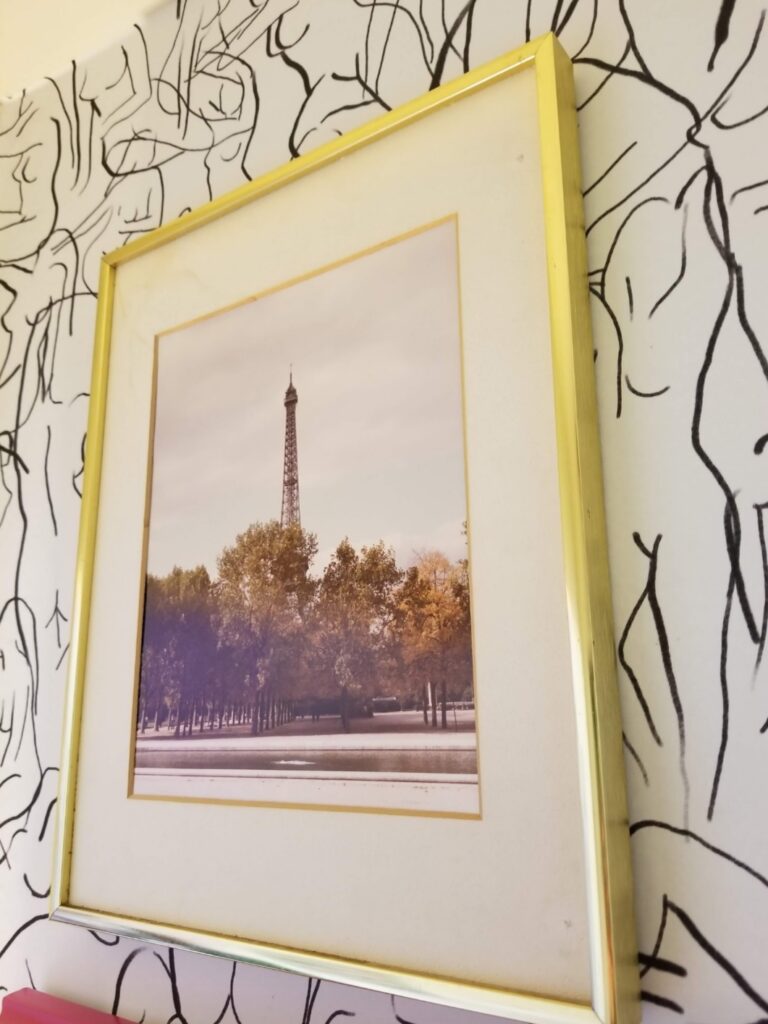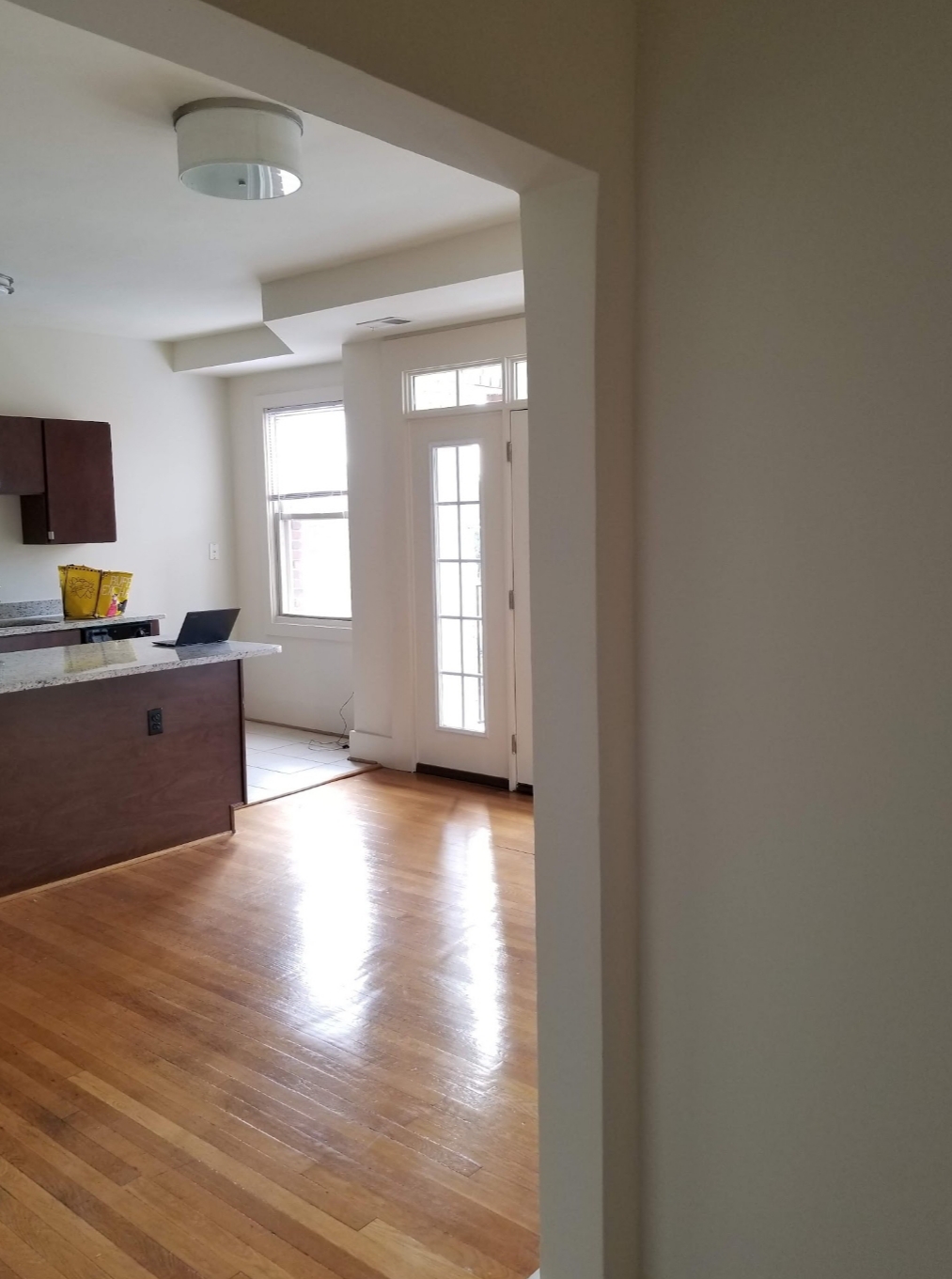 2 other fab pieces we found for the foyer were a catch-all brass plate ($2.99, South Dakota DC Location) and a hanging coat rack ($6.99, DC Location), which my client used for her purses and face masks! We spray-painted the vintage coat rack and gave it a fresh new life in the city.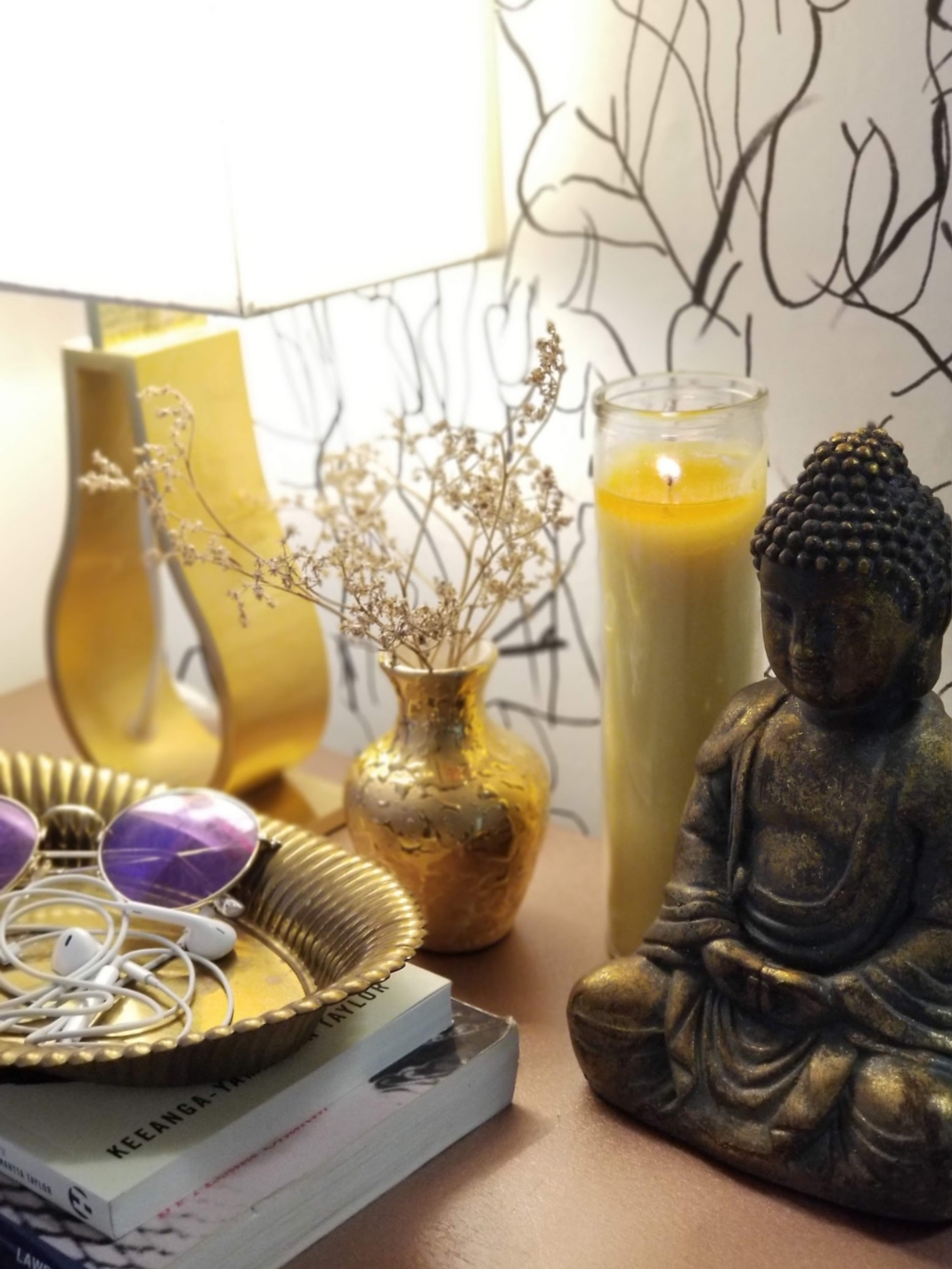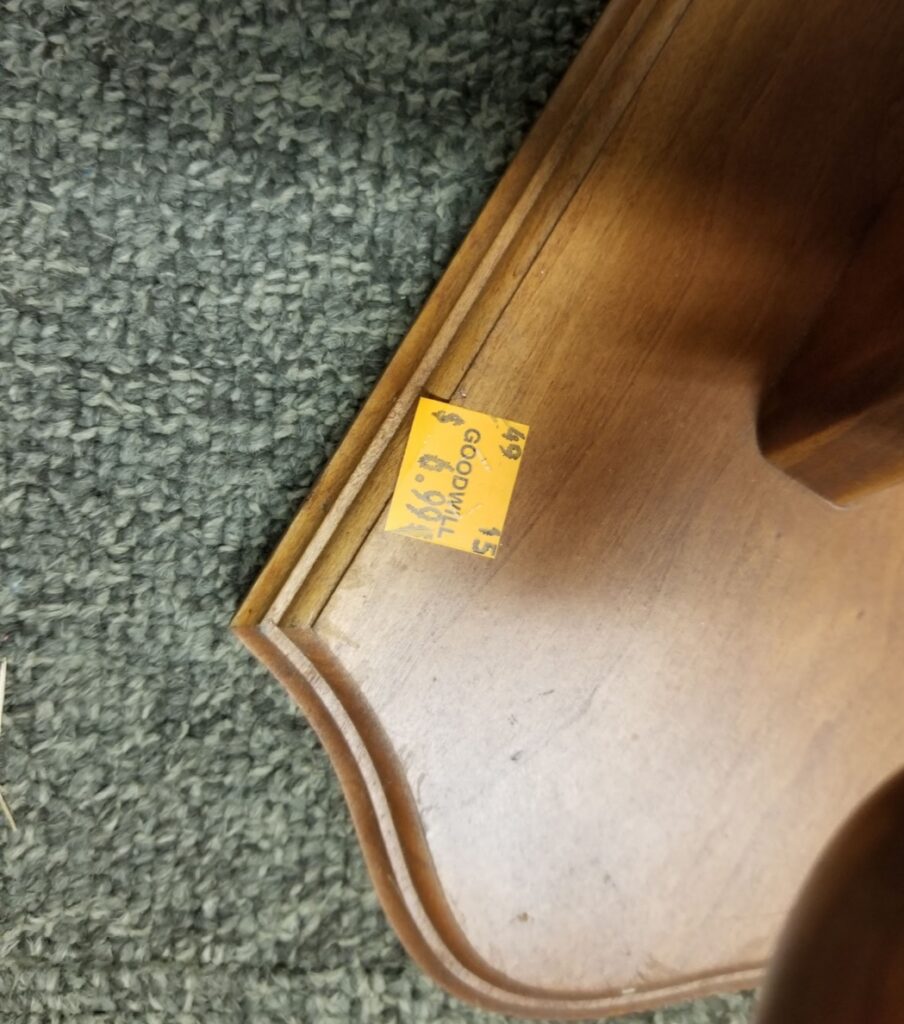 Next, we moved on to the living, dining, and kitchen combined room.
Below I have attached photos of the goodwill finds for that space.
The first picture shows a candle holder and coffee table book I found at the
10 S Glebe Rd, Arlington, VA 22204 Goodwill Location. I don't remember the prices but I'm sure it was a great deal!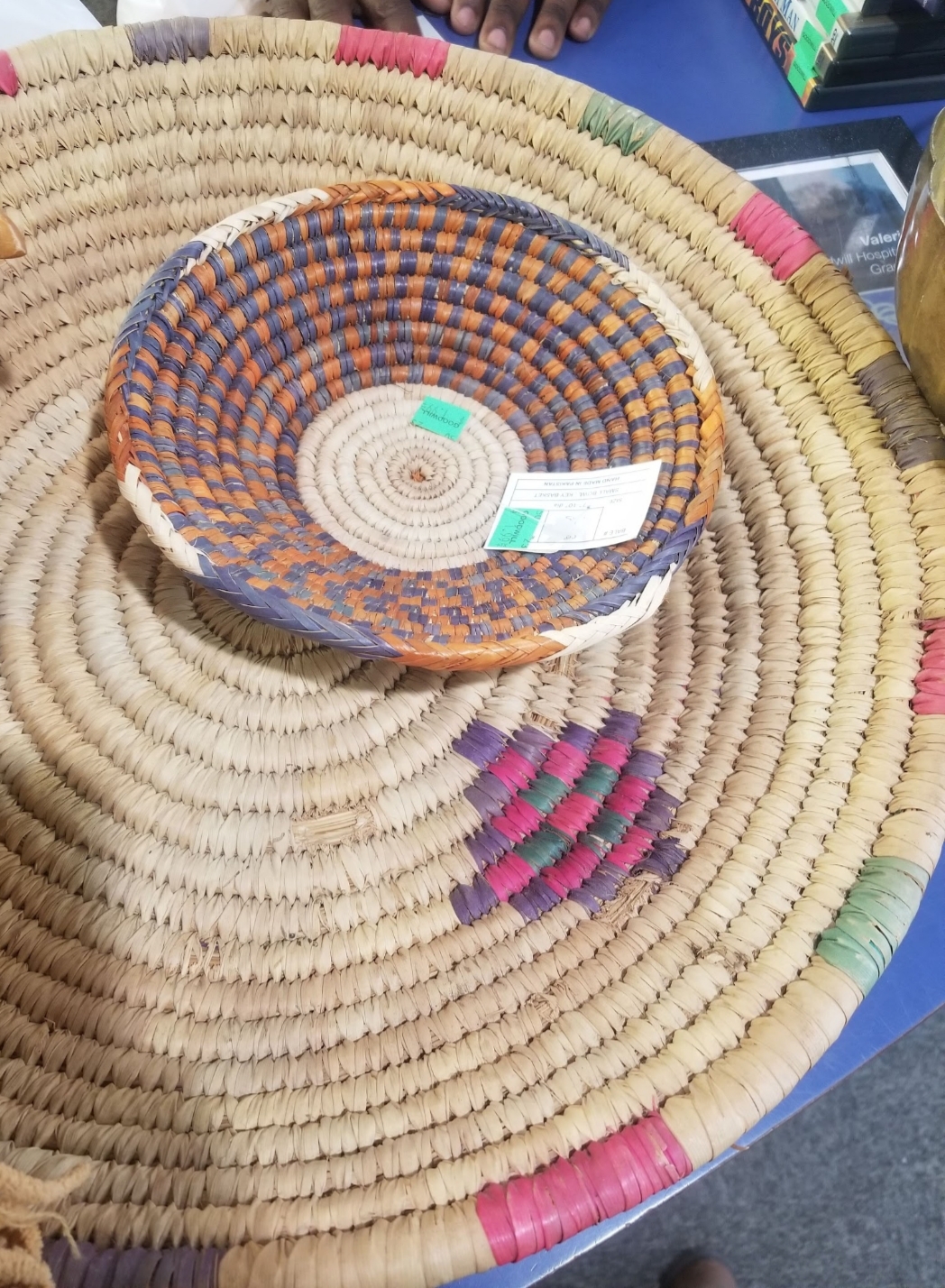 I Love Love Love coffee table books when I shop at Goodwill and we found the perfect pair at the S Glebe location for $4.99. We styled them on top of a vintage trunk we bought at goodwill too for $19.99. My favorite was the Baltimore art book we found! Local treasures!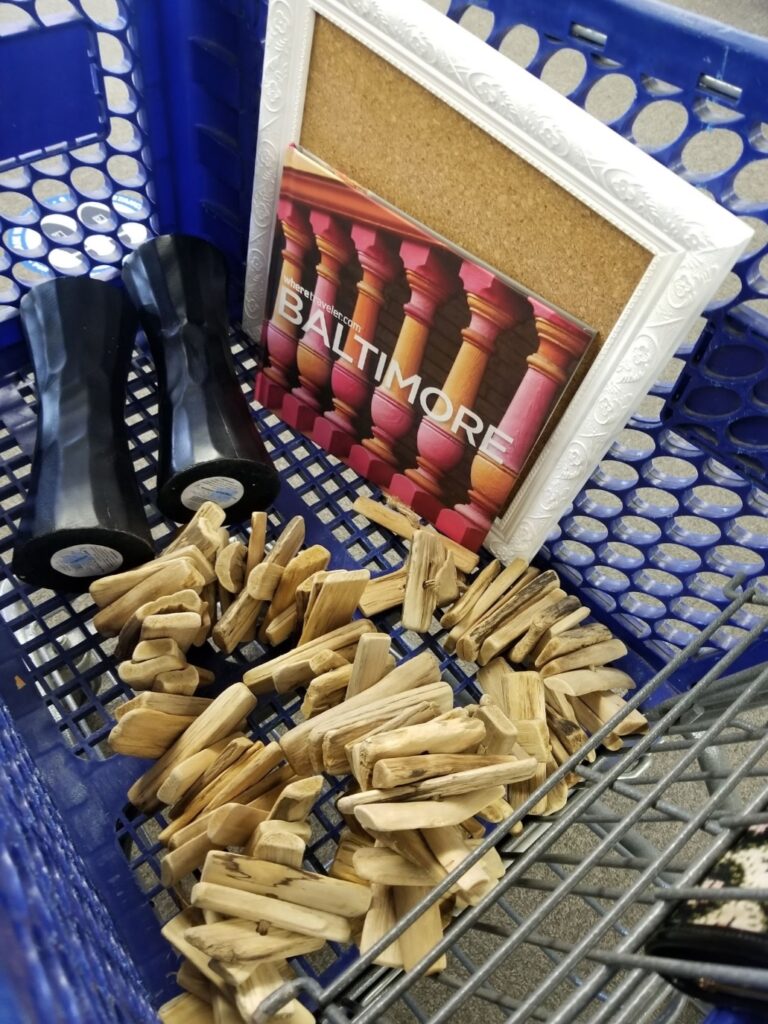 Another gem I found on that same shopping trip was the 2 lamps we used in the living room. The teal clay lamp for $7.99, the Polka dot lamp shade for $2.99
And the Floor lamp for $21.99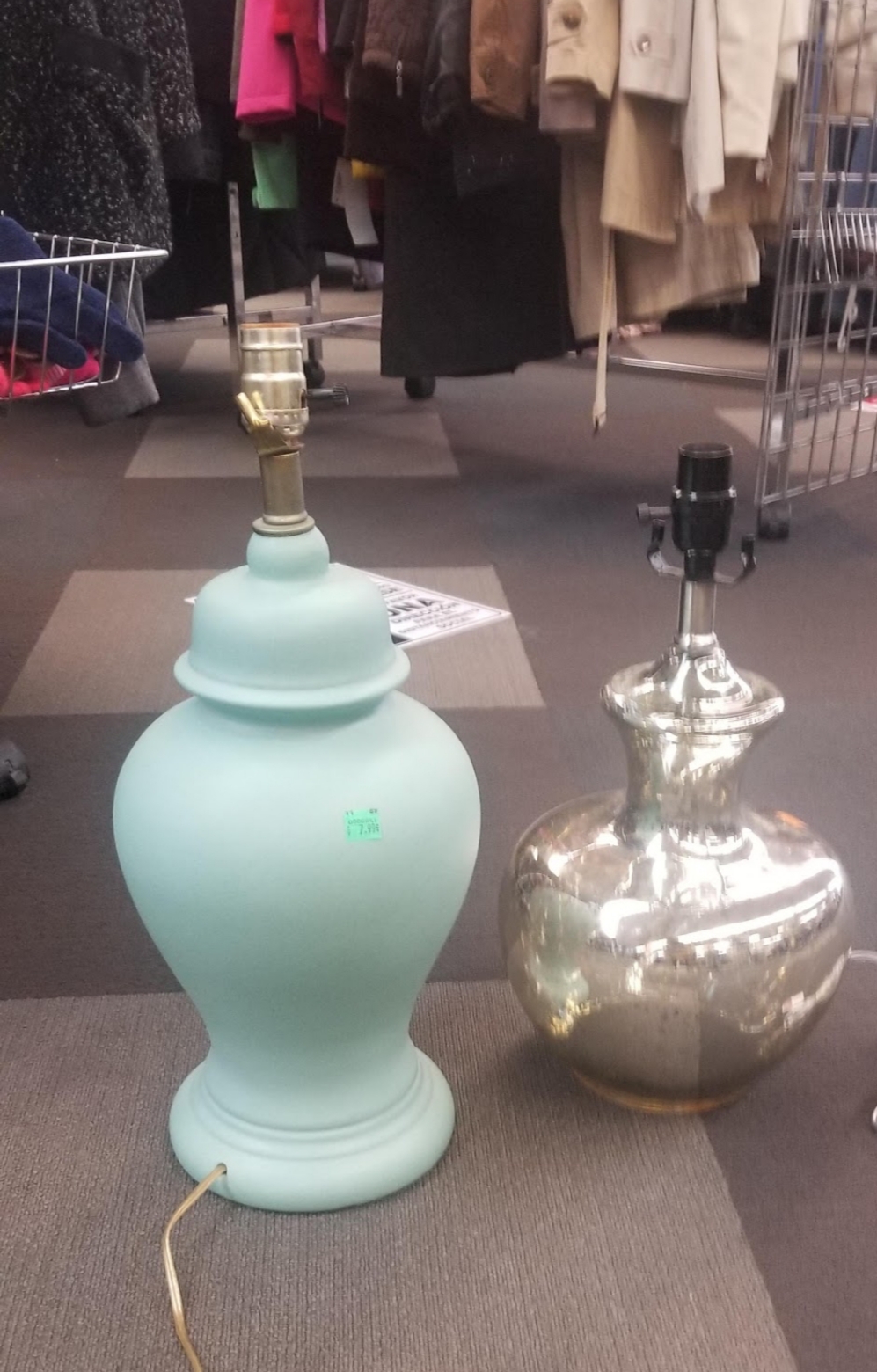 Here's a before and after of the living room and dining room space!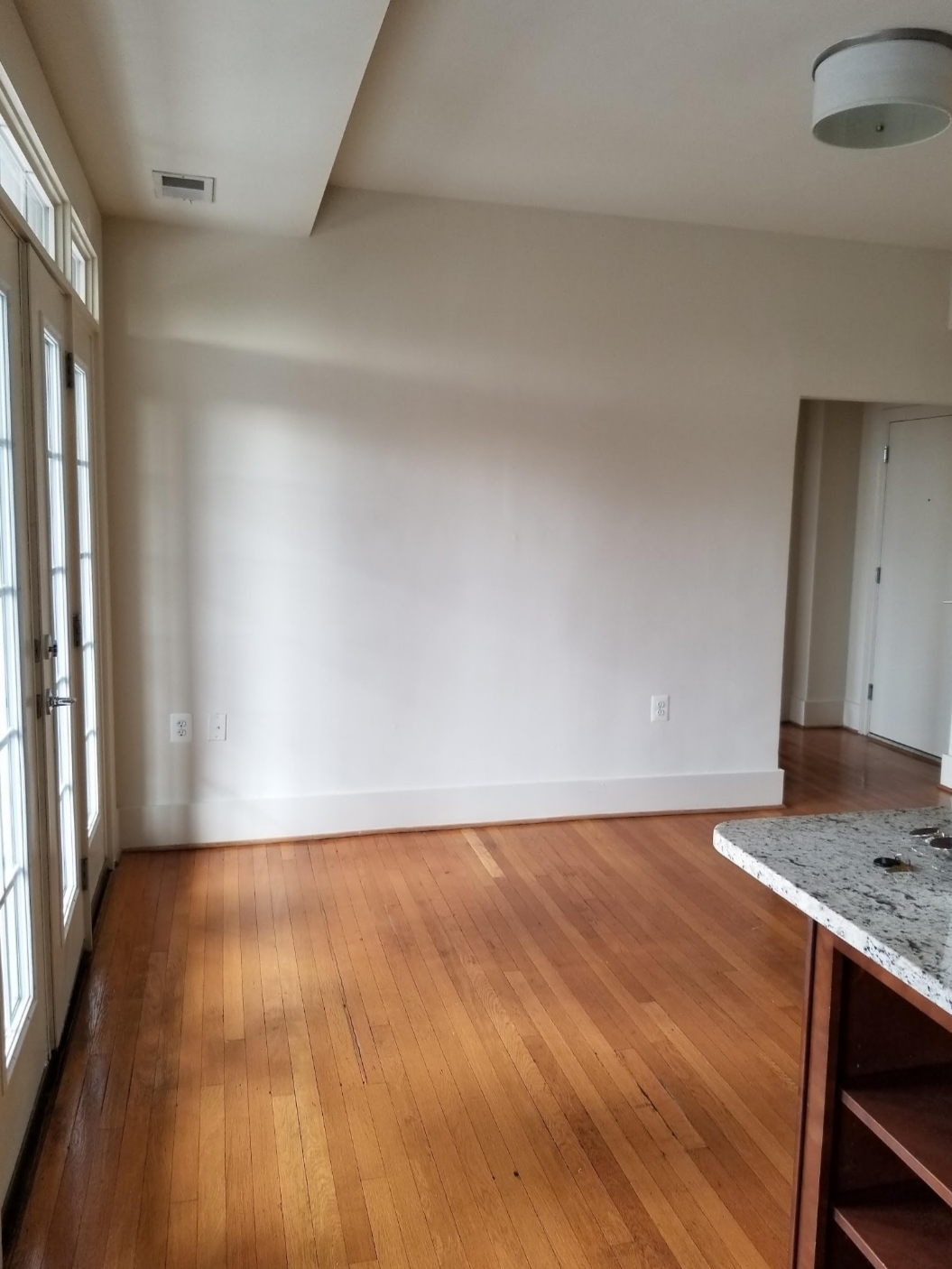 All of the items on the floating shelves were thrifted!
Lastly the bedroom! The heart of the love nest. In this room, it was all about the organization for the entrepreneur couple on the move. We gave them a fresh rainforest in Cuba vibe! The Love art piece we used over their bed was found at the DC location for $9.99.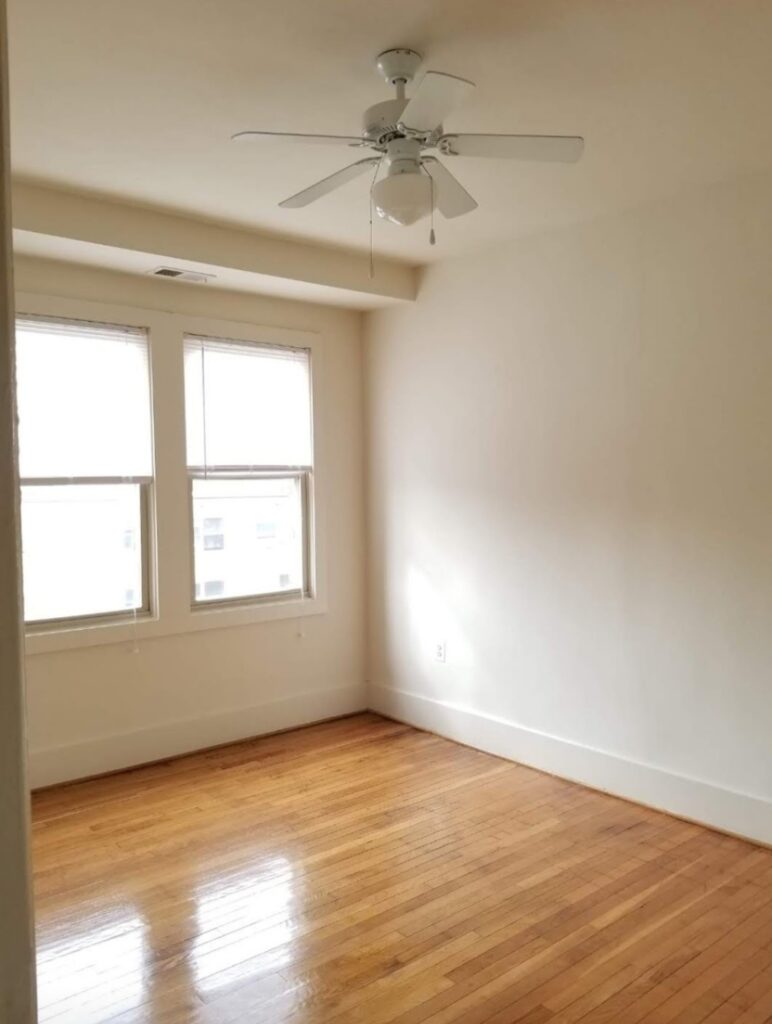 I found this cute shelf the client repainted white with brass ornate details and hooks. We used it in her wardrobe area! Only $4.99!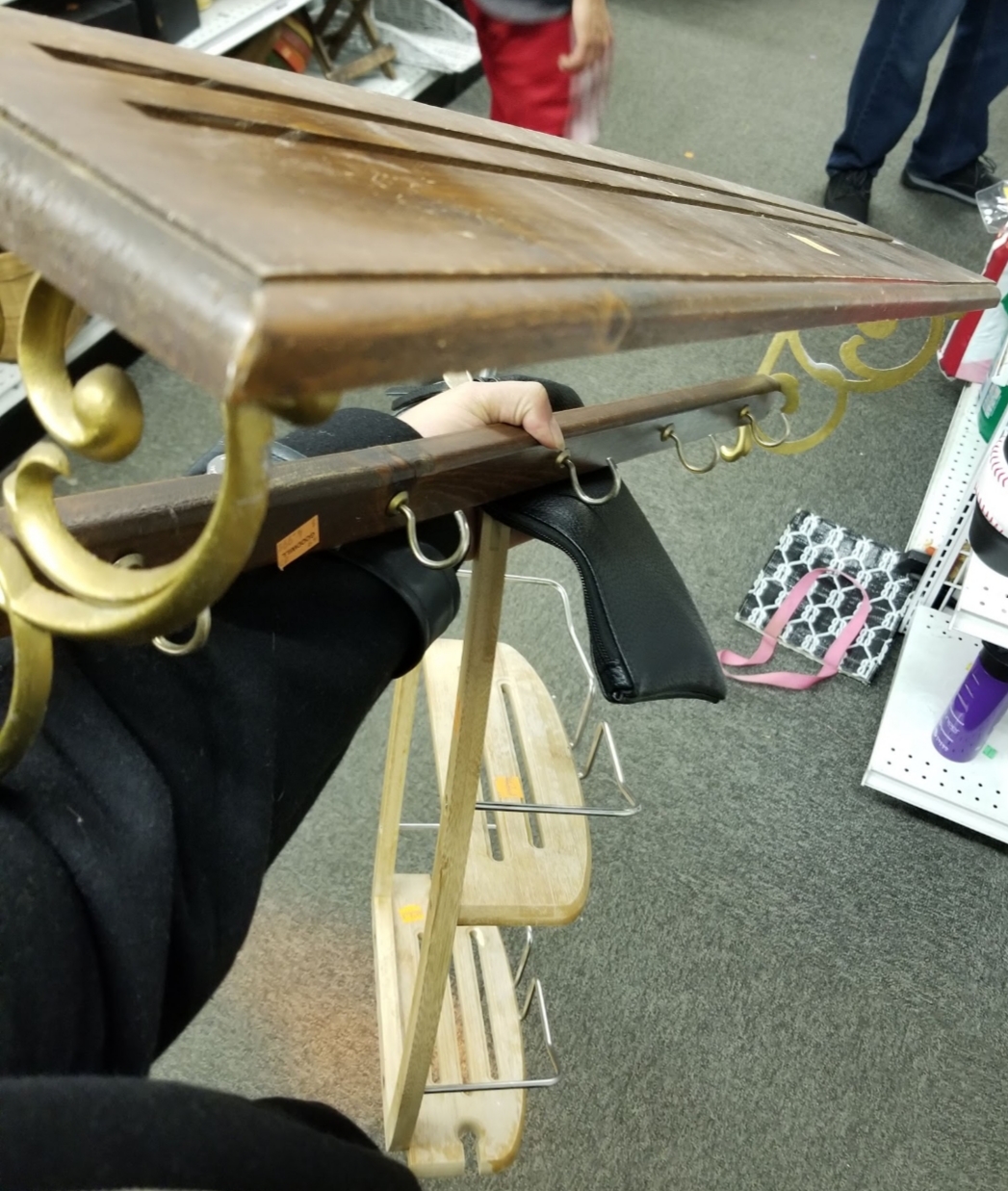 Next up the dresser: She needed vessels for her makeup brushes, beauty products, and jewelry. We found a cute cat mug she used on the dresser top for only $1.99 and a jewelry dish for $3.99. Also a cute pin board for reminders by the door for only $3.99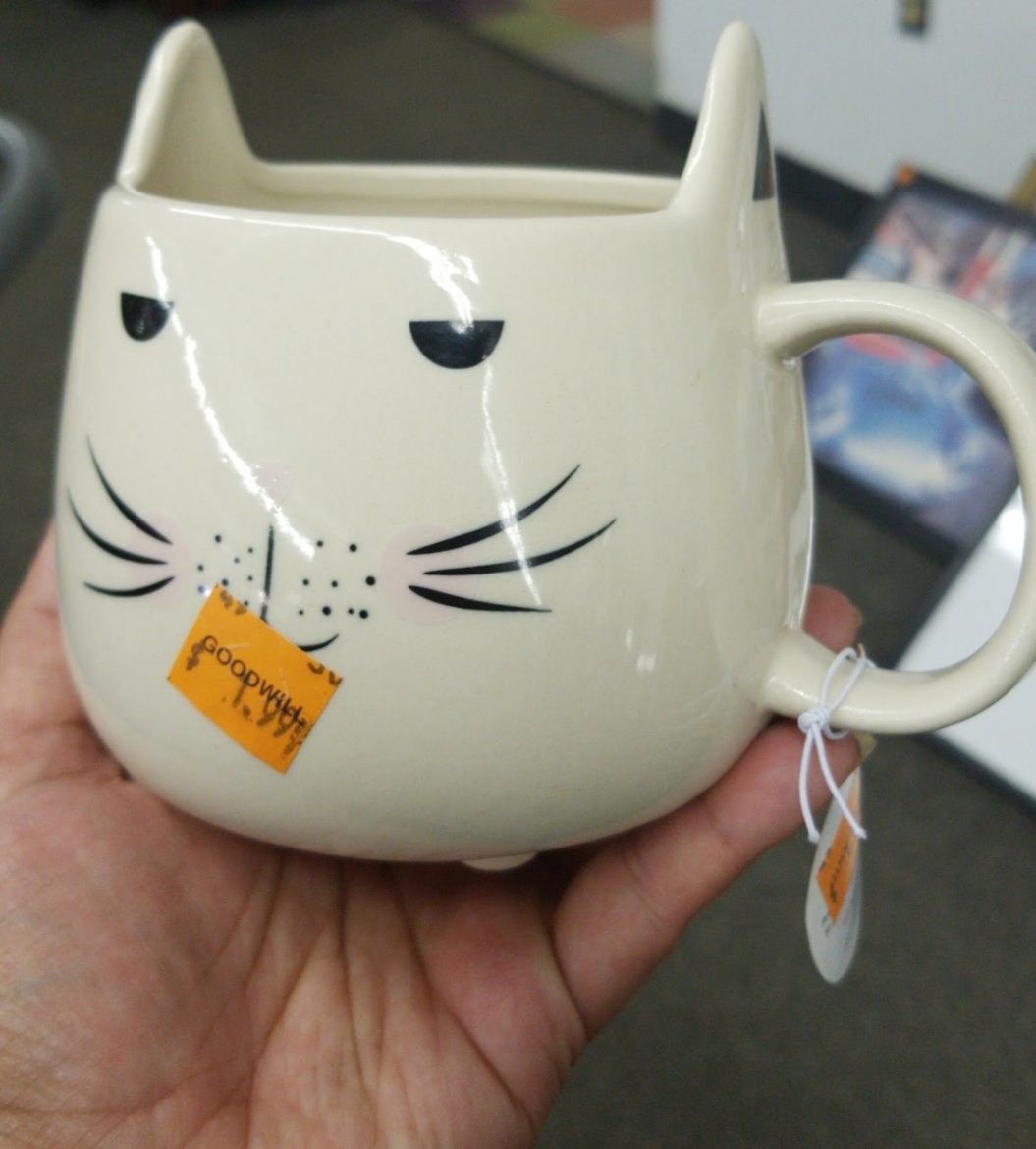 And that, my friends, concludes the journey of how we transformed this one-bedroom DC apartment with 90% goodwill thrifted finds into a love nest! At the end of the project the couple absolutely loved their dreamy space and lived happily ever after!!! Until next time my thrifty home décor enthusiasts!
About our fabulous blogger: