Goodwill usually has a nice assortment of Christmas decorations, especially around this time of year. On my recent visit to the Annandale, VA store, I found a lot of great things.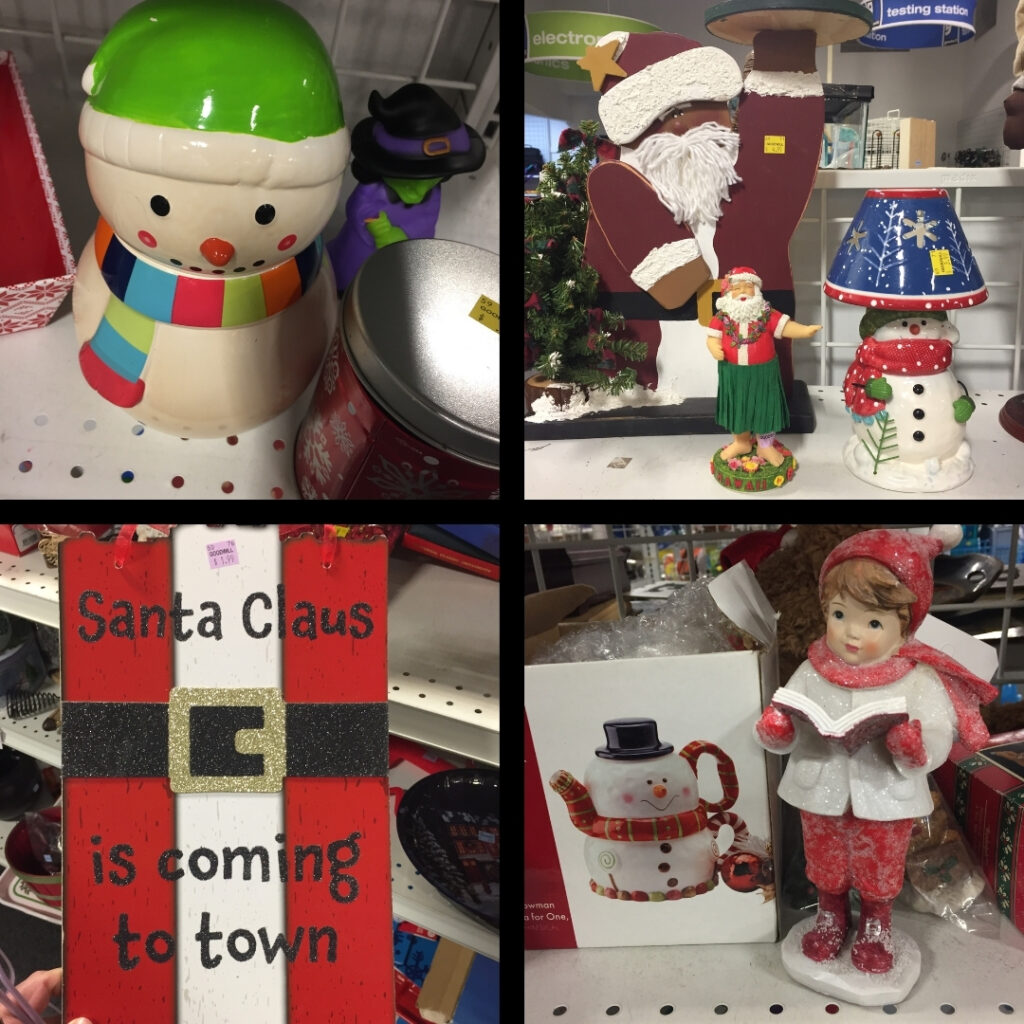 I didn't buy any of them! Instead, I came home with three wooden plates that I flipped over and learned that somebody with the initial K decoupaged wine-themed napkins onto back in 2005.
I enjoy the challenge of upcycling items into something unexpected. To me, that's more fun than buying a really nice Christmas decoration off the shelf. I originally thought I could transform K's plates into a big snowman to match the lamp I made last year. But then, I had a different idea…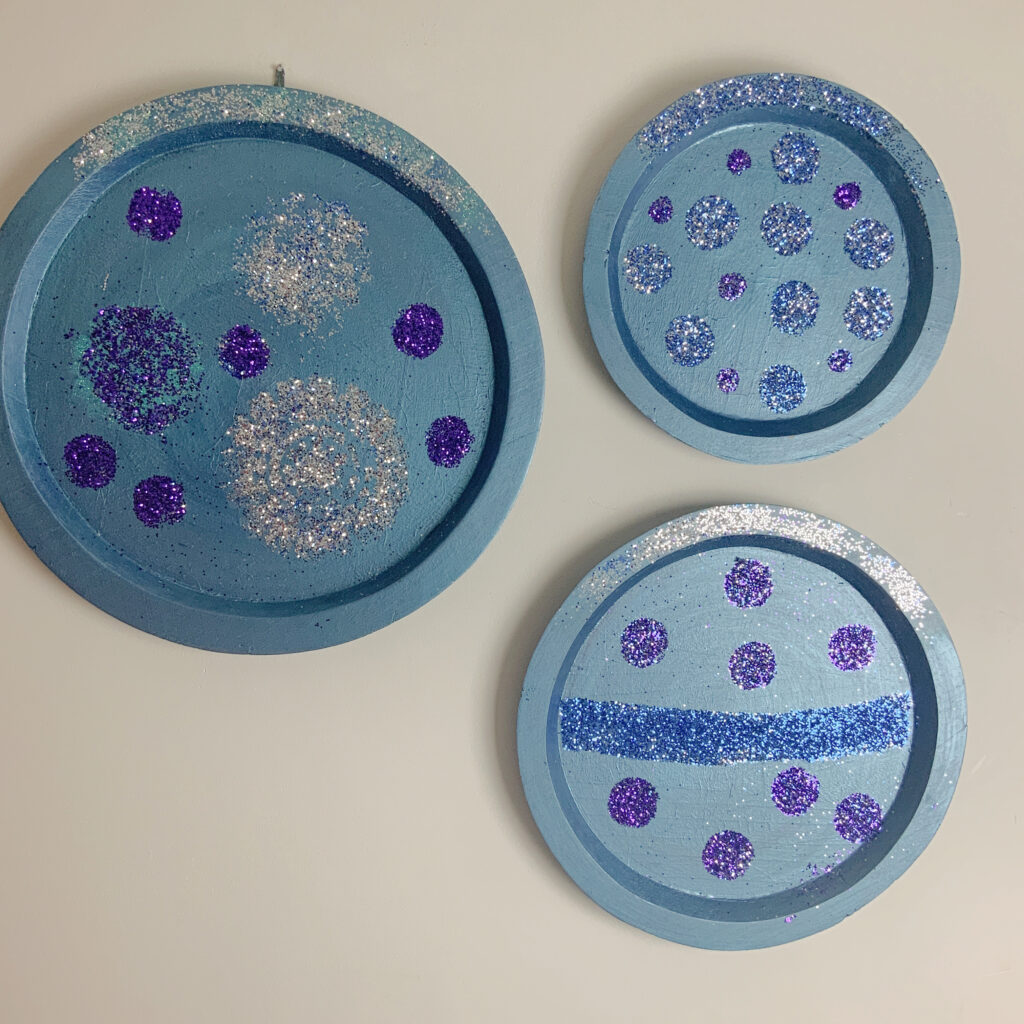 Anything round can be painted and sparkled to transform into oversized Christmas ornaments. The transformation is easy to do.
I started by painting the plates a metallic blue. (Traditional holiday red and green work too—or any color that goes with your home décor.)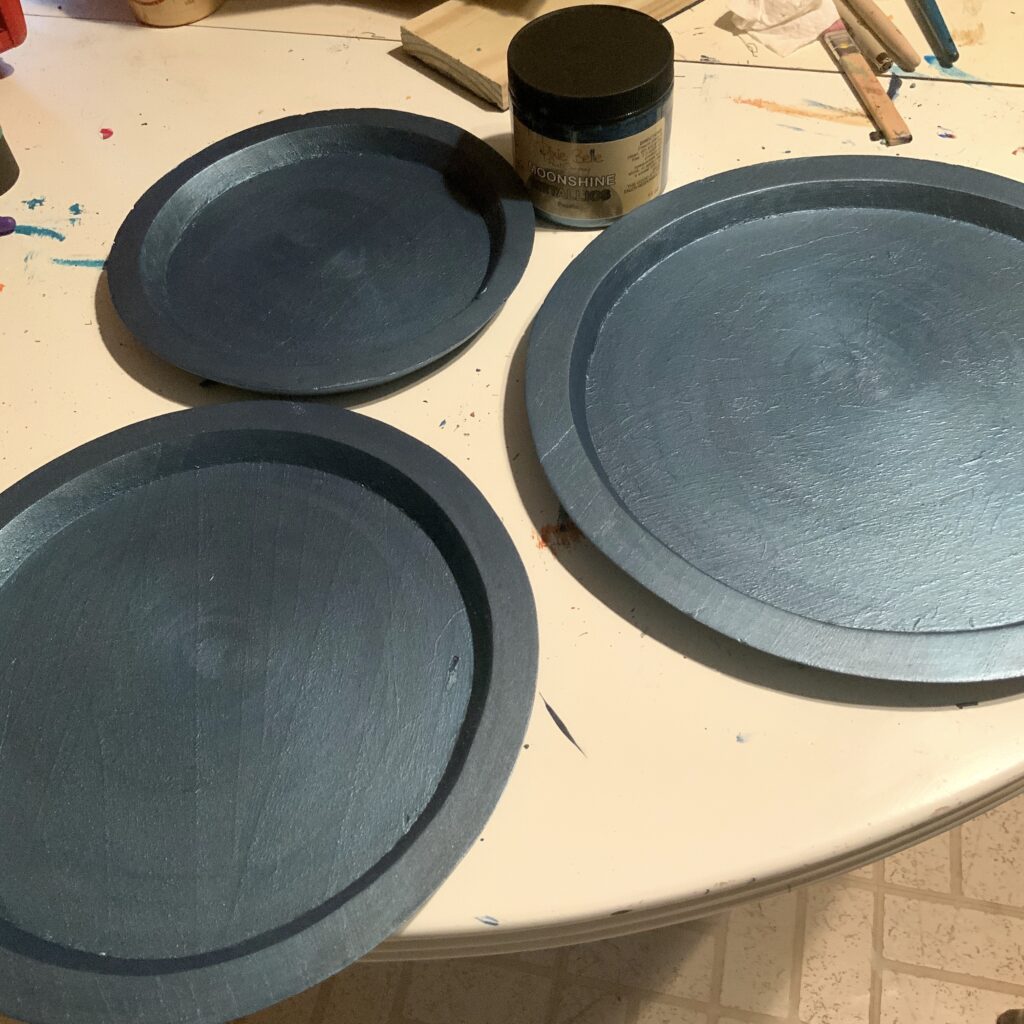 Then I experimented with Mod Podge and glitter. If you don't have Mod Podge, any glue that dries clear will work. I started by painting the glue on with a paintbrush like a wide band across the ornament plus a little across the top. Then I sprinkled blue glitter while the glue was still wet and shook off the excess.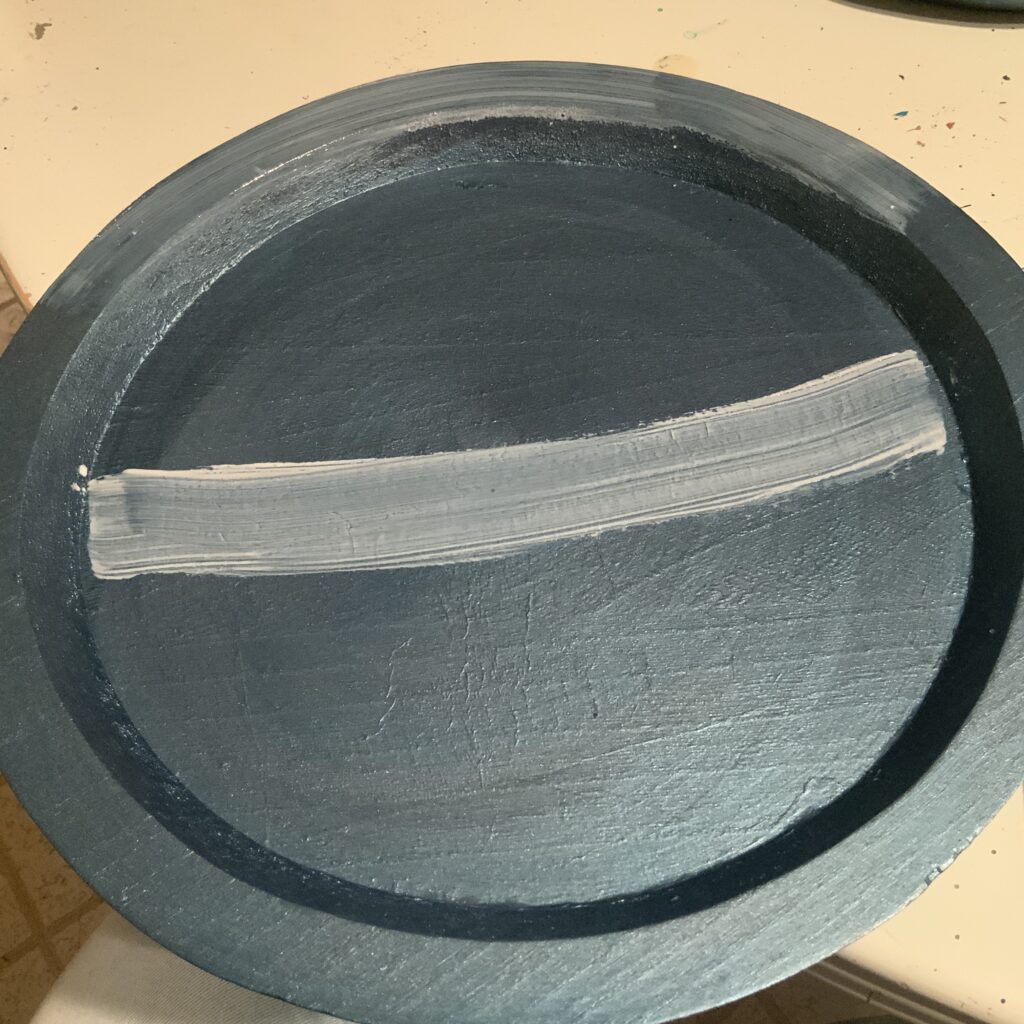 I found a round sponge stamper that I used to make polka dots with the glue. If you don't have a stamper, trace a circle on a kitchen sponge and cut it out. That will work too.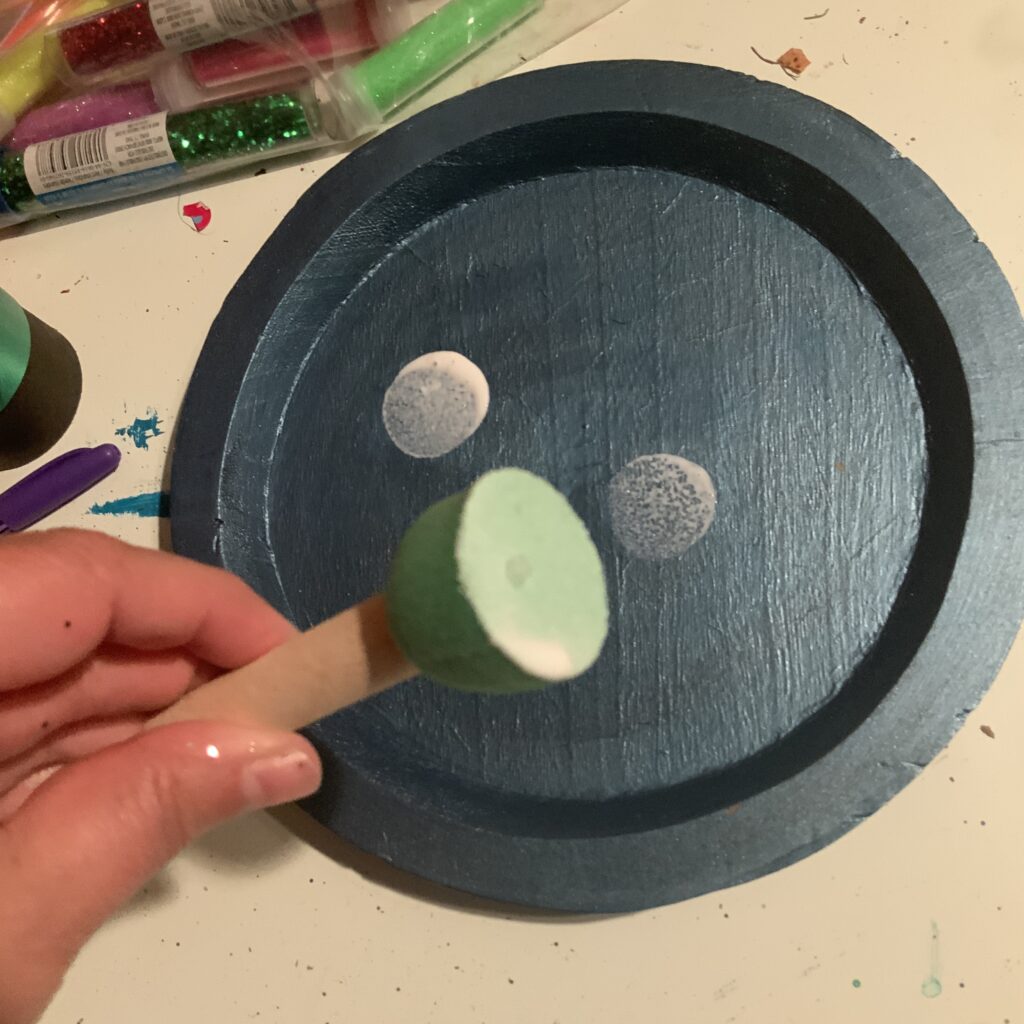 Then I turned the stamper over and dipped the handle in the glue to make smaller polka dots.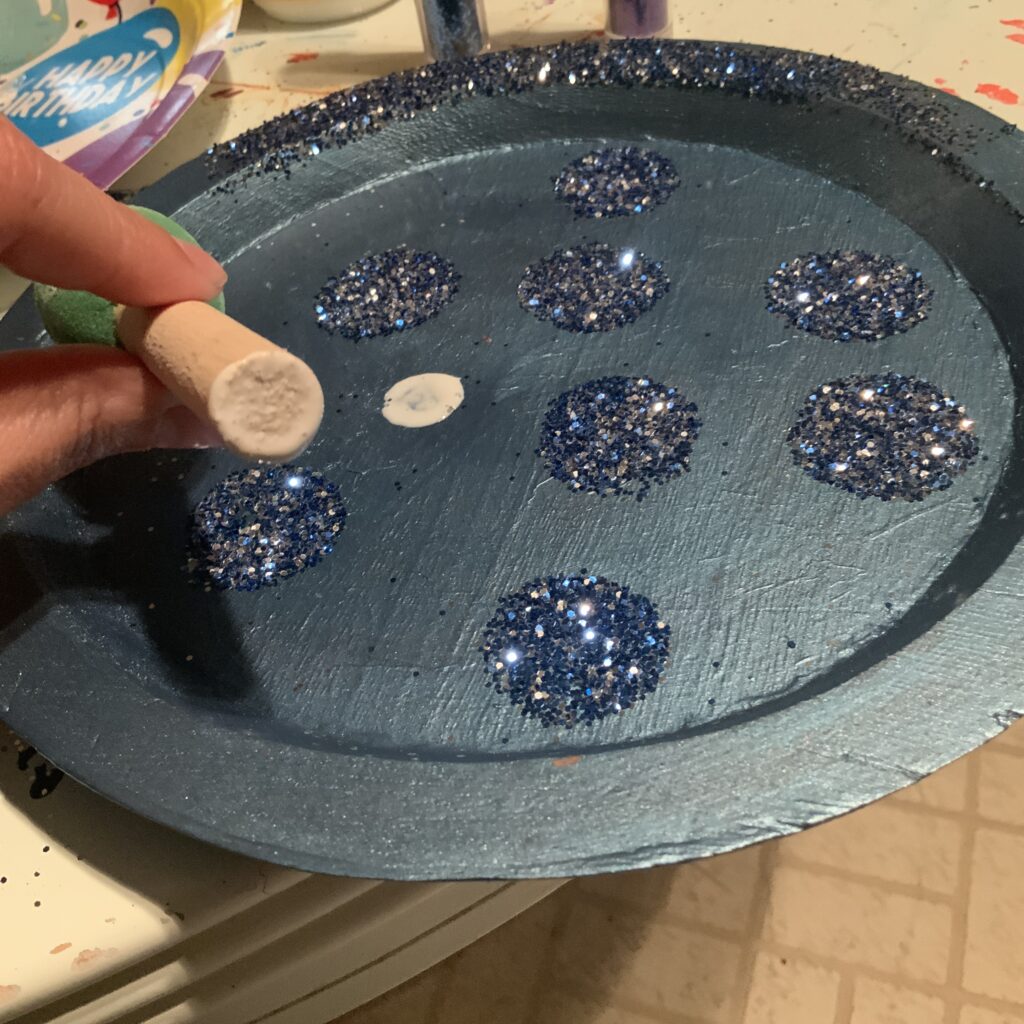 I tried painting the Mod Podge onto a stencil to see if it would look like a glittery snowflake. This is the same stencil I used for my boho-inspired wall organizer.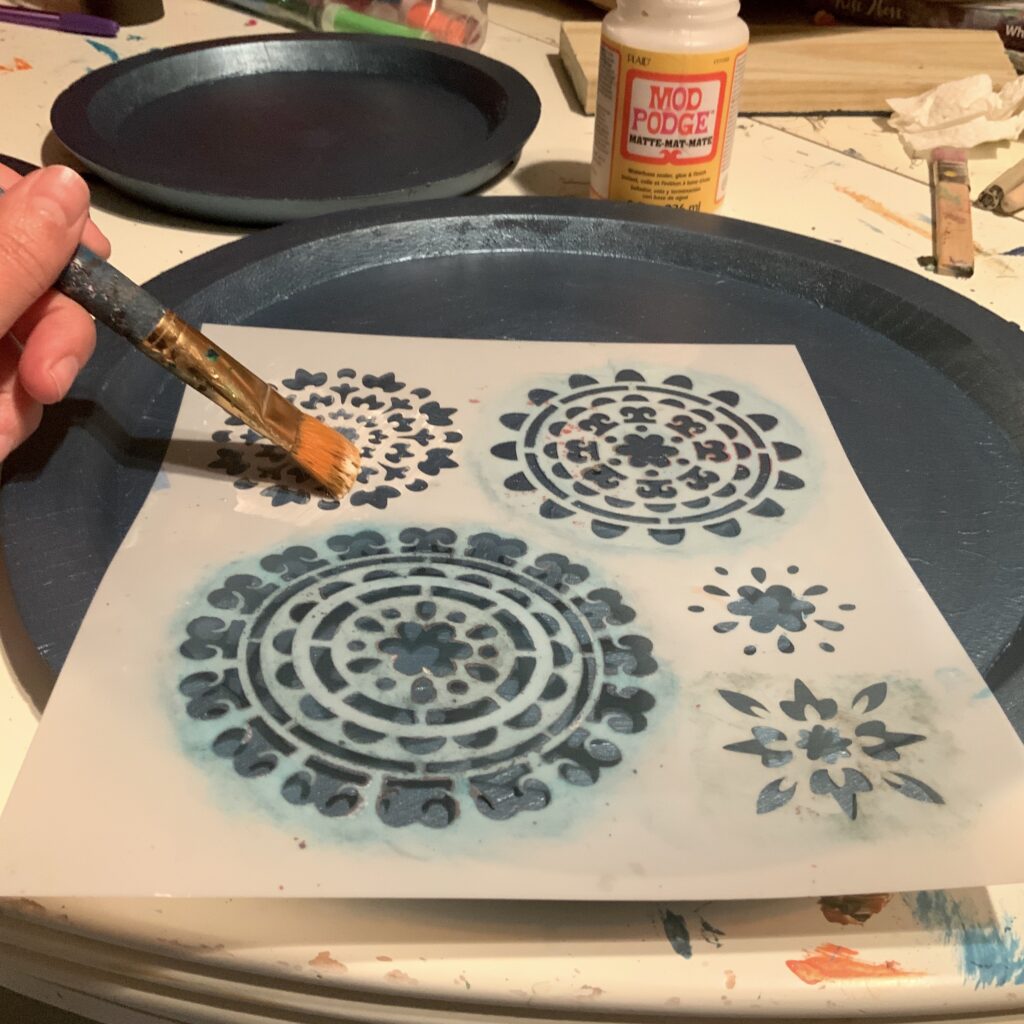 It's not exactly the glittery snowflake I had in mind, but hey, when it comes to holiday glitter and glitz, you can't go wrong! Experimenting with different techniques is all part of the fun.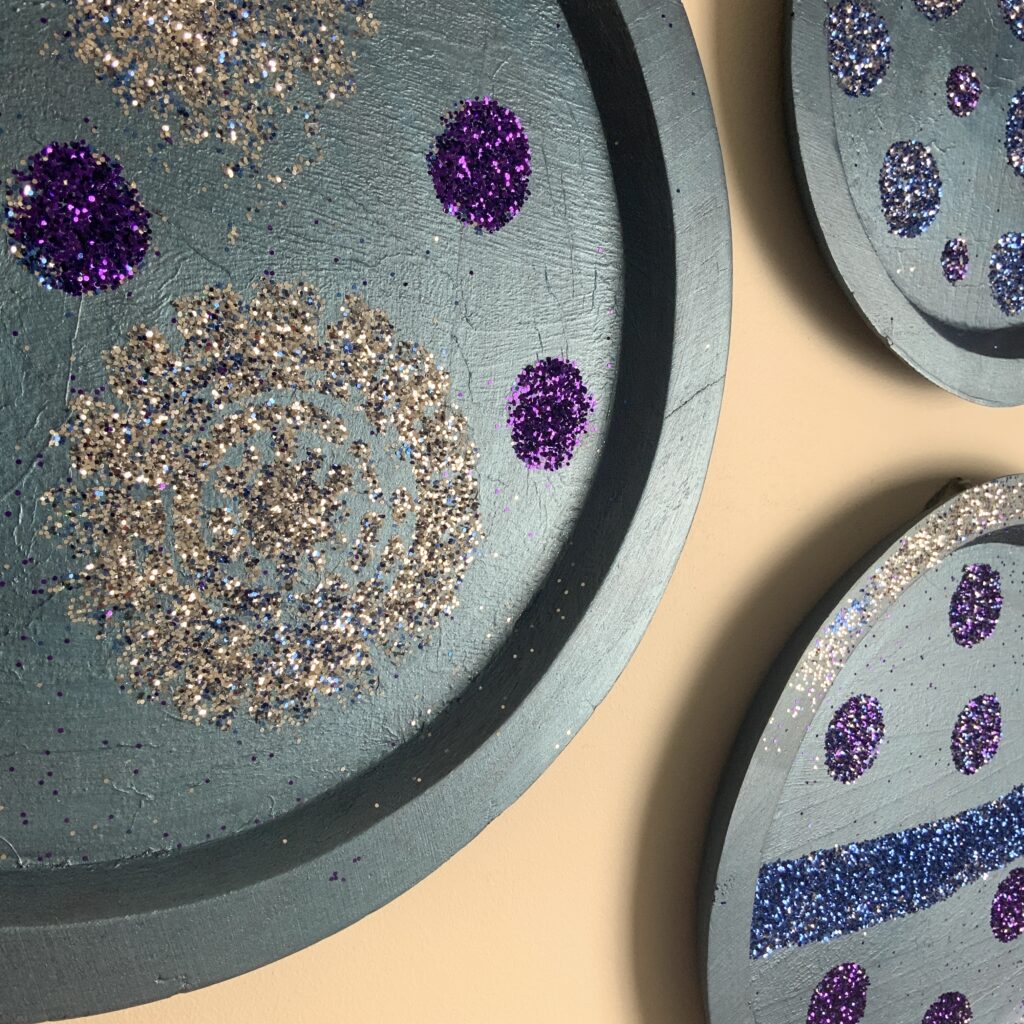 I had the perfect spot for this trio of sparkly ornaments in the little hallway between my kitchen and my guest bathroom. I love how it looks!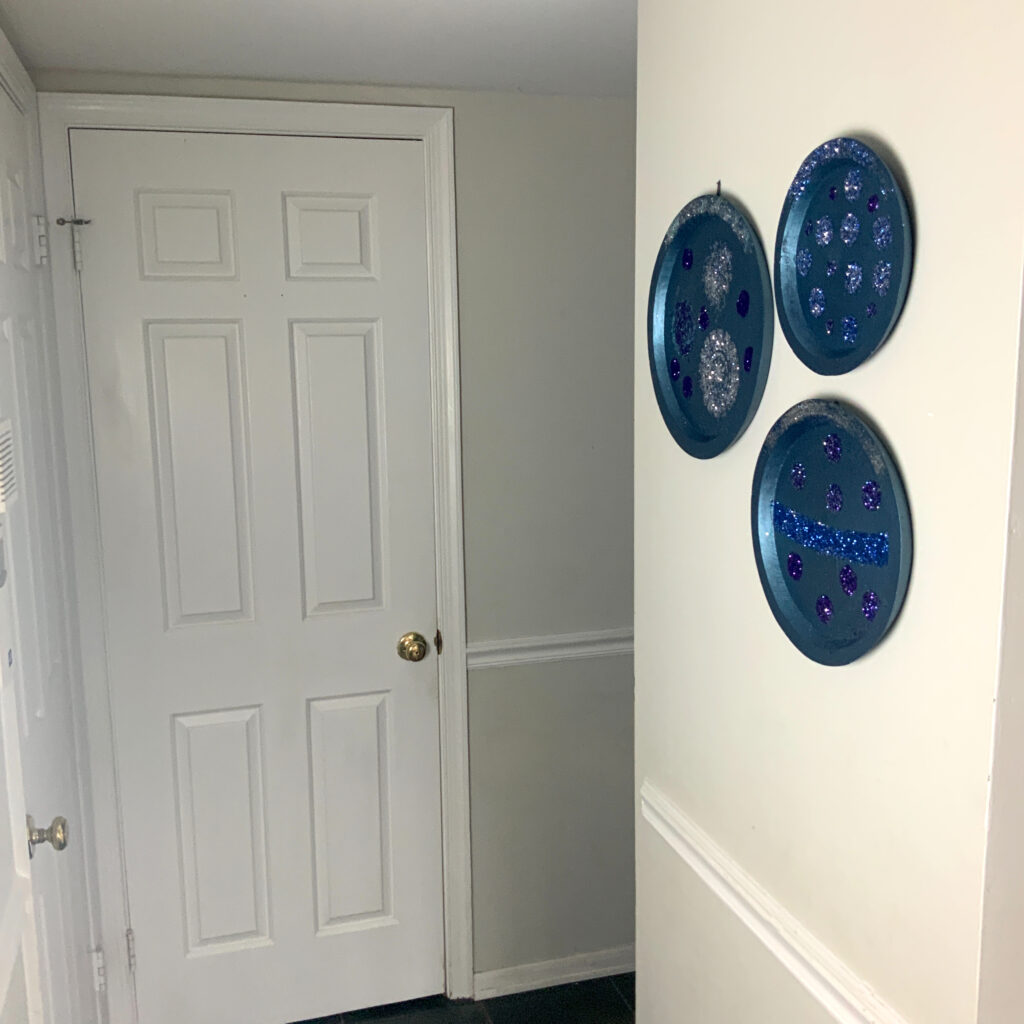 Happy Holidays!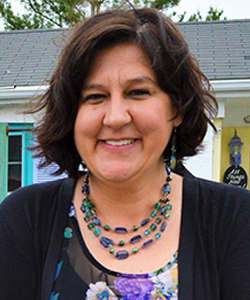 Courtney Mickalonis
Courtney Mickalonis is an artist, teacher, and treasure hunter at All Things New Again, a furniture and paint boutique in Leesburg, VA. She finds old furniture that nobody loves anymore and makes it beautiful—and useful—again. Courtney teaches a monthly Learn How to Paint Furniture class at their Leesburg studio and hosts The Furniture Painting Friday Show every Friday at 12 noon on the All Things New Again Facebook page.