Wow readers, what a month already! Just the other weekend, Goodwill offered a curated collection of vintage finds during a Vintage Pop-up at Sun Cinema. The event was on Saturday, June 2nd, and oh my it was a whirlwind AND a smashing success!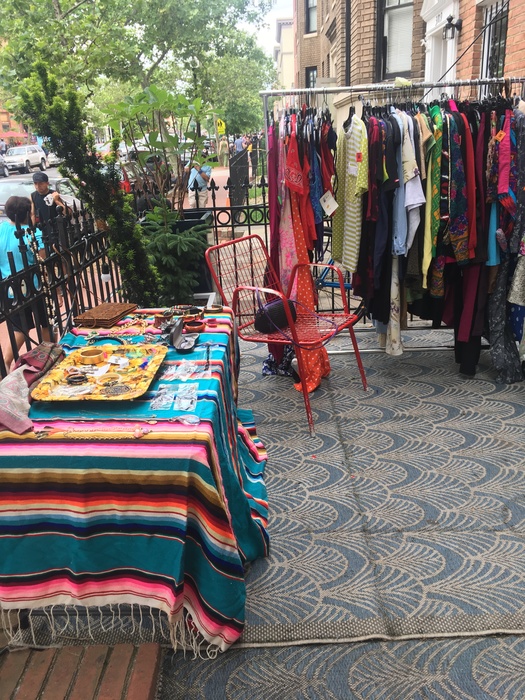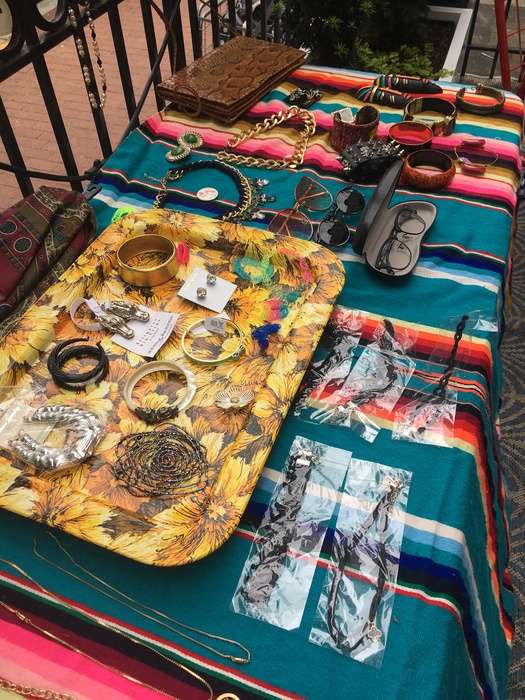 That afternoon, Goodwill offered over 100 pieces of hand-selected apparel along with a table brimming with vintage jewelry galore.
By participating in this pop-up, the DC community was reminded that Goodwill is an excellent place for finding both new and retro fashions and that you don't have to shop full retail to assemble a unique ensemble.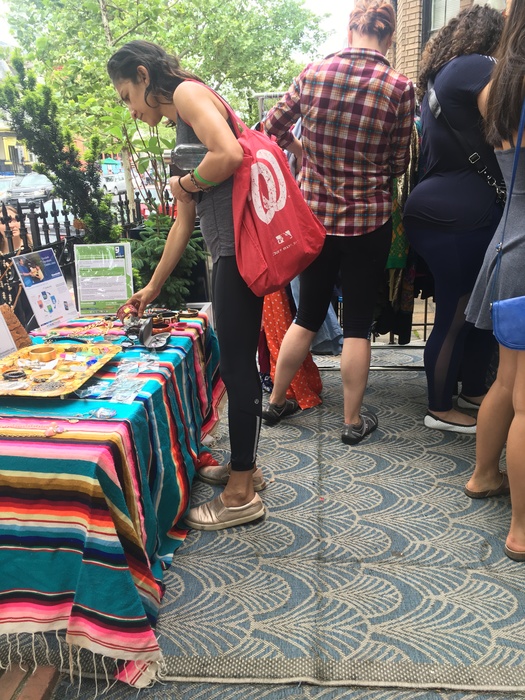 I pulled items for the event from three Goodwills during a day-long shopping adventure. I curated this collection of items from the South Dakota Ave, Bowie, and Clinton stores. As customers saw, these spots clearly carry a ton of retro gems at very affordable prices.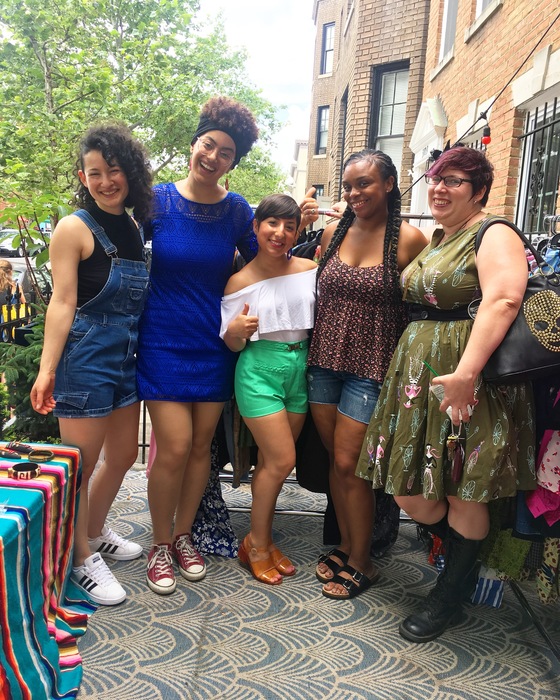 Many awesome folks came to the event including some great friends of mine. Marikia, a Meetup frequenter and now friend even came through to support! I always love seeing her. Her style is fire! 🙂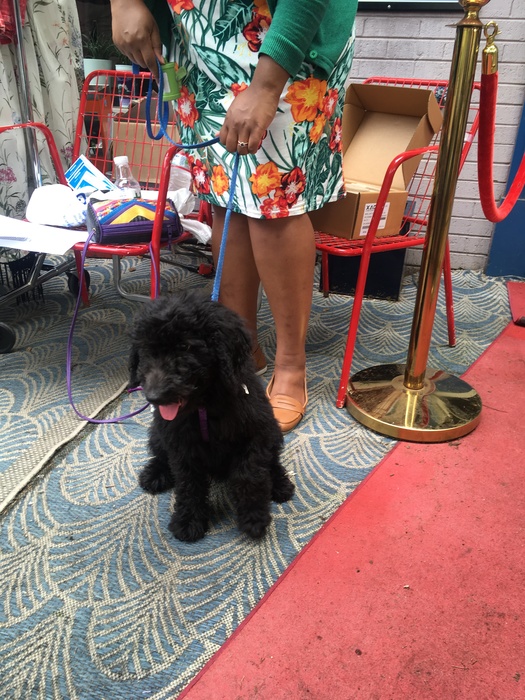 We also met many DC pups – some of them kept us company, like this fellow named Mush!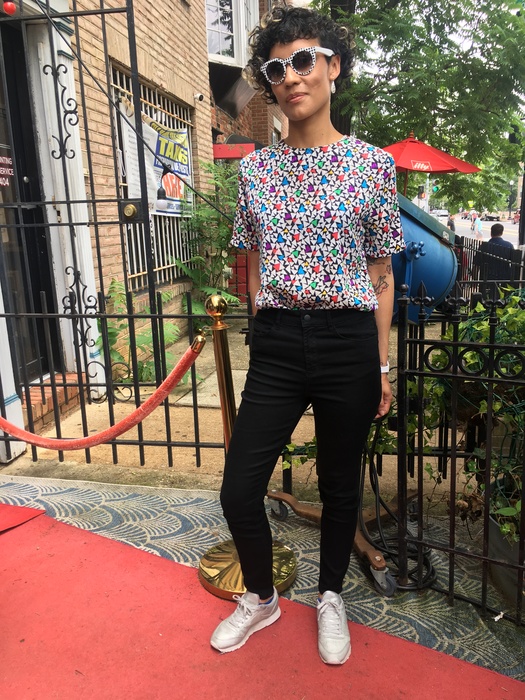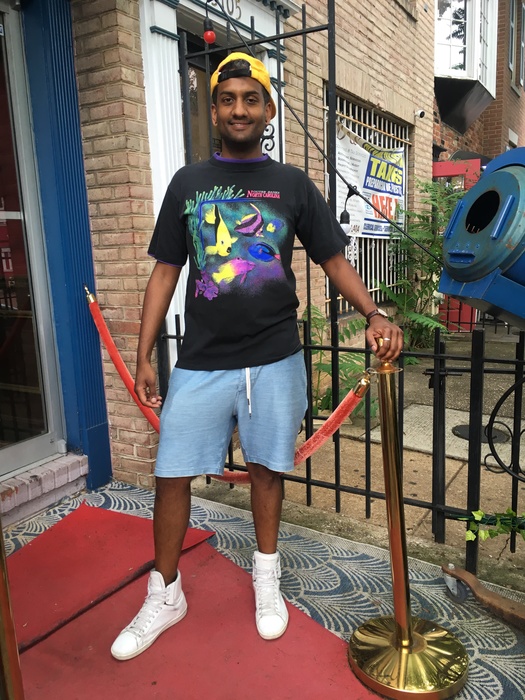 Overall, the event was a great success. Over 200 folks rolled through our booth, with many taking Goodwill fashions home. We were even able to snag a few snapshots of folks rocking their finds outside of the pop-up – check out these 80's tops! DC folks sure are looking fly – and for under $6.50 for each short-sleeved item.
Thanks again to everyone again for coming out to this event! It was a great experience to have the opportunity to curate a collection of Goodwill vintage finds for the public to enjoy. I hope we're able to do this again! Either way, remember this: Goodwill is THE spot to find affordable and unique vintage finds. 🙂